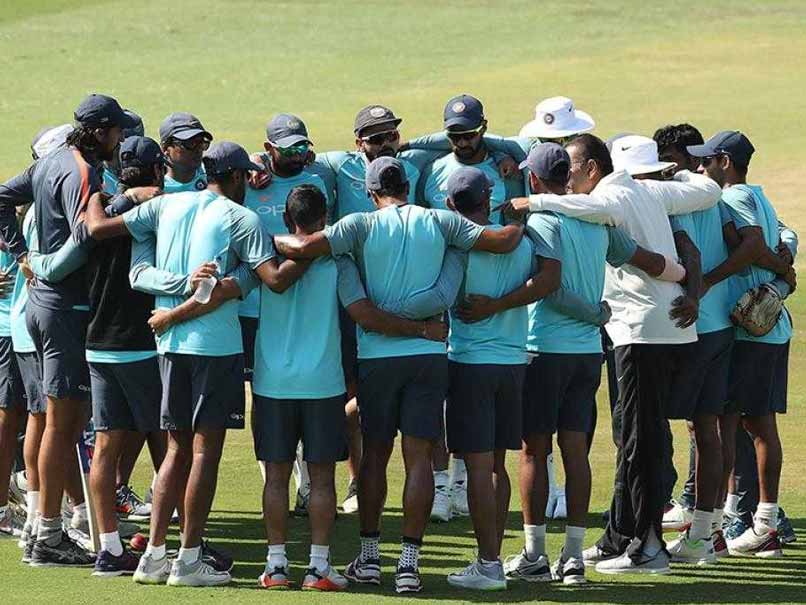 Rabada said that India are too reliant on skipper Virat Kohli.
© BCCI
South Africa have taken an unassailable 2-0 lead with convincing wins in the first two Tests of the three-match series against India. Speedster Kagiso Rabada said the Proteas are gunning for a whitewash, having trampled over the visitors in the first two matches. "Obviously we know how to play fast bowling and we've got respect for their attack. Every game you go into, you want to win. So obviously we want to get a whitewash against India," Rabada said.
He said that India are too reliant on skipper Virat Kohli, who scored his 21st Test century at Centurion.
"I think they do rely on him. But it is just like we rely on a couple of players too. I'm not saying India don't have any quality players, they do. But it's just a fact - Kohli scores most of their runs.
"It is really enjoyable bowling to the likes of him. He was named ICC Player of the Year (sic), so it's quite cool to go up against the best."
Asked about India's lack of preparation going into the series, Rabada said, "I don't know what's going on in their preparation. That's not something we want to look at really.
"We've got no concern with their preparation. We're concerned with how we want to get them out and how we want to win against them. I'm not going to diagnose their problems."
Rabada said playing India is a challenge though there is a difference between their overseas record since 2011, and their record during their dream run in the 2015-17 period.
"Playing against the Indians is extremely challenging. They are known for their great batsmen and they've got really good bowlers as well. So they are very competitive, they're throwing everything they have at us, and their batsmen want to make a statement.
"They've made a statement everywhere else in the world, and they wanted to come here and really beat us. So things are going to get a bit messy out there. But that's just the nature of it, with two quality sides coming against each other. Off the field, we're friends," he added.
Rabada also talked about Lungi Ngidi, someone who he has played with since the Under-19 days. The latter took 6-39 in India's second innings collapse at SuperSport Park.
"Lungi and I, we played together in the Under-19. We even toured India I remember, but he got injured unfortunately and his trip was cut short. But we played together at school and we have a history. So it's just nice to play with your friend, from when you were a teenager.
"Hopefully long may it continue, and we can form a great partnership. I know he has enjoyed bowling with the likes of Morne Morkel and Vernon Philander as well."
(With PTI Inputs)