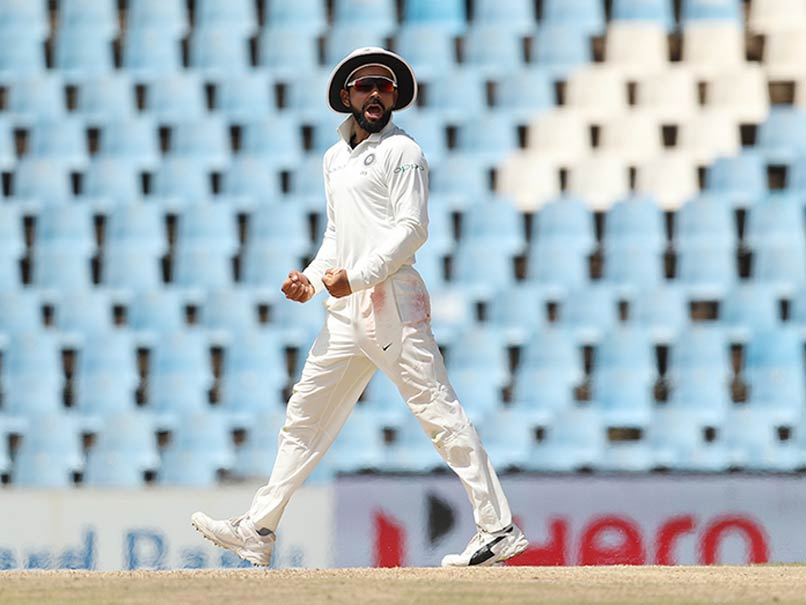 Kohli is only the 31st batsman in the history of Test cricket to reach 900 points.
© BCCI
ICC Cricketer of the Year 2017 Virat Kohli on Thursday became only the second Indian batsman after former India captain Sunil Gavaskar to reach the 900-point mark in the latest ICC Test Player Rankings, which were released after the conclusion of the second Test between India and South Africa. Gavaskar, an ICC Cricket Hall of Famer, had achieved the milestone after his 50th Test when he scored 13 and 221 at The Oval in 1979 and had jumped from 887 points to 916 points, which remained his career-best. Kohli, who recorded his 21st century at Centurion, achieved the rare feat in his 65th Test after vaulting from 880 points to 900 points.
Other than Kohli and Gavaskar, India cricket legends Sachin Tendulkar and Rahul Dravid were the other two India batsmen who came close to the 900-point mark but fell short. Tendulkar had achieved 898 points in 2002, while Dravid achieved 892 points in 2005.
Kohli is only the 31st batsman in the history of Test cricket to reach 900 points. Don Bradman tops the table with 961 points, followed by Steve Smith (947), Len Hutton (945), Ricky Ponting and Jack Hobbs (both 942).
Kohli also pushed England cricket captain Joe Root into the second position as the top four slots continued to be occupied by Test captains who have all played in past ICC U19 Cricket World Cups.
Kohli trails Smith by 47 points but leads Root by 19 points. Root, in turn, leads Kane Williamson of New Zealand by 26 points.
Other batsmen inside the top 20 are South Africa's trio of Hashim Amla, Faf du Plessis and Dean Elgar.
Amla, who scored 82 in the first innings, has moved up two places to eighth, while du Plessis has been rewarded for his contributions of 63 and 48 with a rise of two places that have given him a career-high ranking of 12th. Elgar has also gained two places and is now ranked 14th following scores of 31 and 61.
In contrast, Pujara has slipped one place to sixth, Rahul has fallen six places to 18th and de Kock is 20th after plummeting five places.