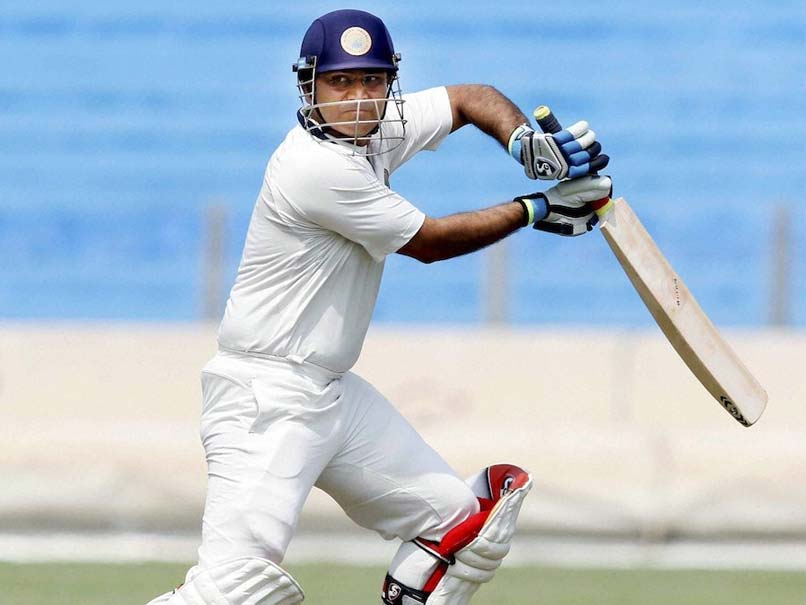 Virender Sehwag scored a hundred on debut in Bloemfontein back in 2001.
© PTI
Former India cricketer Virender Sehwag on Wednesday came up with an advice for Virat Kohli-led Team India, who are eyeing a comeback in the three-match Test series against South Africa after losing the opening encounter by 72 runs. Sehwag asked the Indian batsmen to leave as many deliveries outside the off-stump as possible when they take on Proteas in the second Test starting January 13 at SuperSport Park in Centurion.
"Don't fiddle with deliveries outside the off-stump will be my advise to the batsmen. Play as straight as possible. Your 'go to' shots should be straight drive and flick. Get prepared to be hurt by some short stuff. Rather than trying to fend off short balls, get prepared to take blows on your body," Sehwag told a news channel.
"The tennis ball bounce in South Africa means that it will be very difficult for any batsman to get bowled. So one needs to stay positive and try to score runs at the rate of at least three runs per over," he concluded.
Sehwag, who hit a hundred on debut in Bloemfontein back in 2001, reckons that India now only have around "30 percent chance" of making a return to the Test series.
"As of now, it looks like only 30 percent chance is there of making a comeback. It is going to be very tough from now on. Also the Indian team management should look whether conditions at the Centurion warrant a place for Ravichandran Ashwin," Sehwag said.
Sehwag also said that India should go in with six specialist batsmen and four bowlers.
"India can go in with an extra batsman in Ajinkya Rahane. They should also try to go in with four specialist bowlers. If India want to win, Virat and Rohit will need to play a big role," the dashing opener of yesteryear's said.
(With PTI inputs)