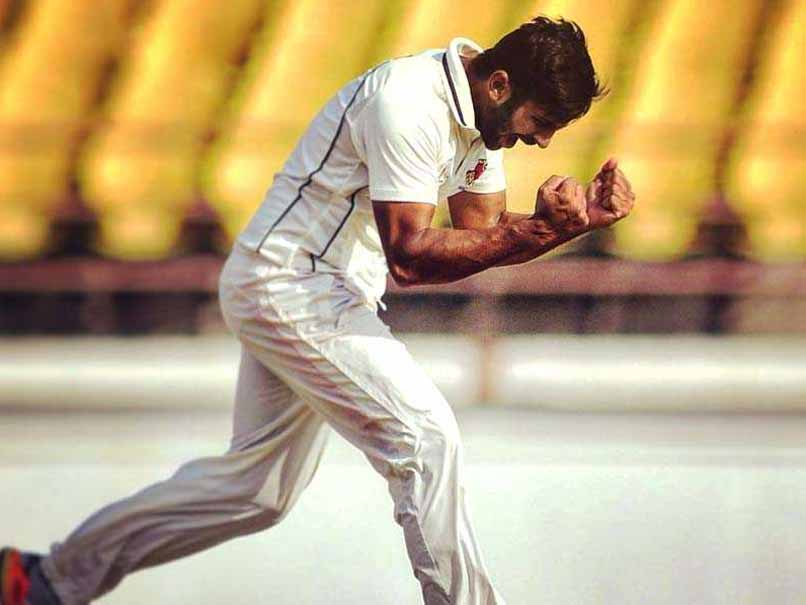 Shardul Thakur is also part of India ODI squad in South Africa
© AFP
The India team management has complained for not getting good and quality net bowlers in South Africa and they have asked for Mumbai fast bowler Shardul Thakur and Delhi pacer Navdeep Saini to be flown over ahead of third Test at Johannesburg starting January 24.  The visitors have already lost the series after going down comprehensively in the first two matches in Cape Town and Centurion. "Saini's inclusion is important because it is in keeping with the rotation and intended experimentation in the pace department," a team source said.
"His name has cropped up recently in selection meetings and he could be on the fringes of the Indian team. This will be an opportunity to take a look at him, and maybe he will get involved with the team in the near future," he added.
Saini took over 30 wickets in a sensational Ranji season, the highlight of which was him running through a strong Bengal line-up in the semifinals.
India will get down to practice on Sunday for the final match of the series.
It is in keeping with what the team management had done earlier, including the likes of Mohammed Siraj, Ankit Rajpoot and Basil Thampi to bowl in the nets ahead of this Test series.
It ought to be recalled that India forego the chance of a practice match, and instead held net sessions in Cape Town before the Newlands Test.
It is to be noted that Thakur is already part of the limited-overs squad that will be arriving here later in January with the first ODI to be played in Durban on February 1.
Saini's inclusion though is eye-catching. He had been part of the management's plans to arrive here with the previous group, but had stayed back to help Delhi finish runners-up in the Ranji Trophy.
"It is in keeping with team policy to get some experience of conditions. So Thakur's early arrival will help him get acclimatized quickly ahead of the ODI series," said a team source here.
There is a school of thought that the team wants to prepare in a specific manner for the third Test to save a 3-0 whitewash.
With a green pitch in the offing, with a lot of pace and bounce, the management doesn't want to rely on local net bowlers who "might not be upto the mark" to help in this endeavour.
(With PTI inputs)