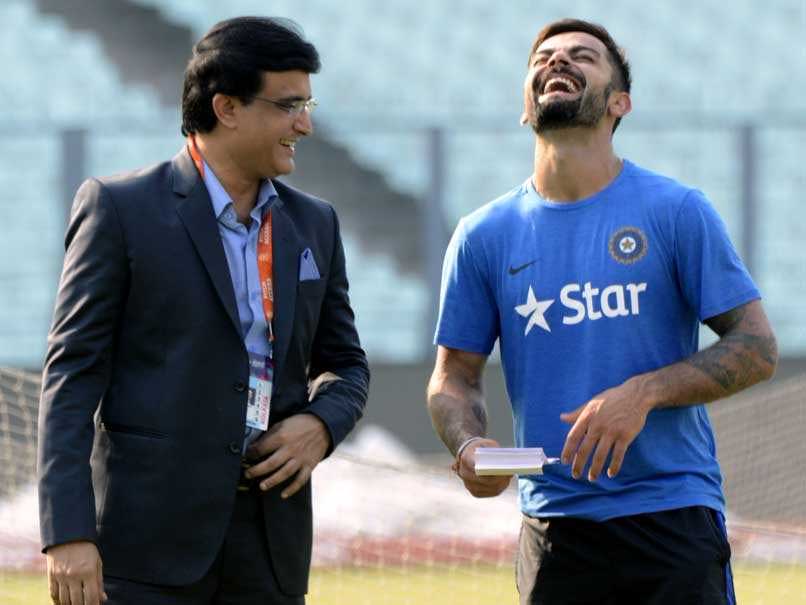 Sourav Ganguly is impressed with Virat Kohli's consistency with the bat.
© AFP
India captain Virat Kohli is a man on a mission to achieve greatness like no one has ever achieved before. From his Under-19 cricket World Cup triumph to leading one of the finest Indian sides, Kohli has come a long way in stamping his authority in world cricket. The Indian team, after failing to win the Test series, bounced back in style to win the first ever One-day International (ODI) series against South Africa in South Africa to script history. After the triumph, the Indian team, especially Kohli was praised by former and present cricketers for the consistency they displayed in the series. Former India captain Sourav Ganguly feels that the Indian captain is not just going through a purple patch but is on a path to 'genuine greatness'.
"Kohli is a flag bearer of Indian cricket. I have seen a lot of purple patches including mine, Dravid's and Sachin Tendulkar's. I genuinely believe that this is not just a purple patch for Kohli, this is genuine greatness," Ganguly was quoted by India Today as saying.
Ganguly lauded Kohli's leadership and his consistency with the bat. Kohli was the top run-getter in the Test series with 286 runs and then became the first ever batsman to score 500 runs in a bilateral series, ending with a mammoth 558 runs.
"I have seen MS Dhoni captain, I have seen Rahul Dravid captain but I have never seen anyone perform this consistently with the bat as captain as Kohli has," Ganguly further added.
While the former captain is impressed with Kohli's performance, he said that the next two series against Australia and England will define him as a captain.
"Kohli has done brilliantly. Overseas Test series wins will come - the only places he has captained India in full series are West Indies and South Africa.
"The next two series in Australia and England will define him as a captain. He has got the ability. The best thing he does as a captain is that he leads by example. Look at the hundreds he got against South Africa. For the two series against England and Australia, Kohli and the team needs to go early. Play a couple of side games before getting into the series," Ganguly added.