Story Progress
Back to home
Wanted To 'Hit Him On The Head': Andre Nel Recalls Rivalry With Sreesanth
Remembering the Johannesburg Test in 2006, Andre Nel recalled the incident that transpired between S Sreesanth and him.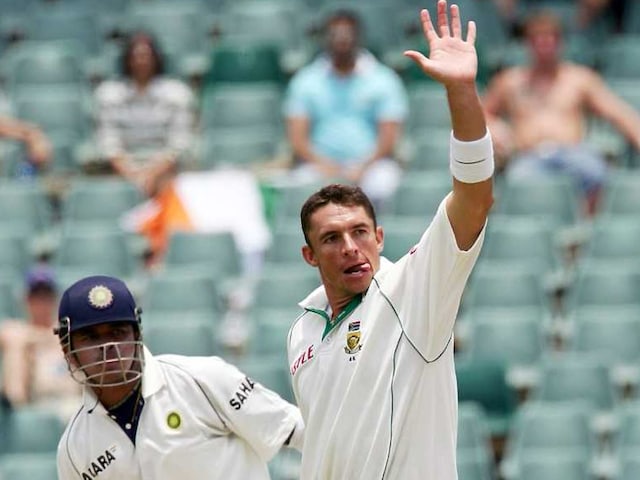 S Sreesanth and Andre Nel were involved in an altercation in the first Test in 2006 series
© AFP
Highlights
Andre Nel recalled his altercation with S Sreesanth in 2006

India are staring a 0-3 series defeat against South Africa

The third Test will be played from January 24
India are staring a 0-3 series defeat against South Africa at their home and the third Test beginning from January 24 at Johannesburg will be India's last chance to prove their mettle against their strong opponents. Though statistics don't tell the whole story, the visitors' record at Wanderers stadium will surely give them some confidence and a ray of hope. India have played four Test matches at this ground, out of which they have won one and drawn three. Considering India's record, not losing at this venue seems nothing less than an achievement.  
The Test that India won in 2006 in Rahul Dravid captaincy is still fresh in everyone's memories. Not only India won their second ever Test in South Africa, the match was full of drama and also gave birth to a rivalry between Proteas' bowler Andre Nel and India bowler Shanthakumaran Sreesanth. Remembering that Test, Nel recalled the incident that transpired between Sreesanth and him. "When I saw him walk out, the first thing I thought was 'hit him on the head'", the former bowler confessed.
"To be fair, that was generally my thought no matter who was batting," Nel was quoted as saying by Cricbuzz.
India started off with a win in that tour and Sreesanth was the one who blew South Africa batsmen away with his lethal pace, swing and short deliveries. The Kerala fast bowler took five for 40 in the first innings to give his team a lead of 165. When Sreesanth came out to bat in the second innings, India were already 384 runs ahead and Nel, who was known for his antics, tested his patience with sledging and insults.
"To be honest, I can't remember what I said. It was a heat of the moment thing and probably something along the lines of 'I've got more heart than you'. I honestly couldn't say for sure," Nel said.
Promoted
Sreesanth, who decided to take Nel to the cleaners, connected one to good effect to clear the ball over the ropes. The ball sailed over Nel's head for a six. Sreesanth had a fancy celebration after the hit as he whirled his bat around his head while staring at Nel.
"I was the first to walk up to my opponent and shake his hand after the game. I had a laugh with Sreesanth back in the change room. He was such a character and I loved my tussle with him," Nel explained.