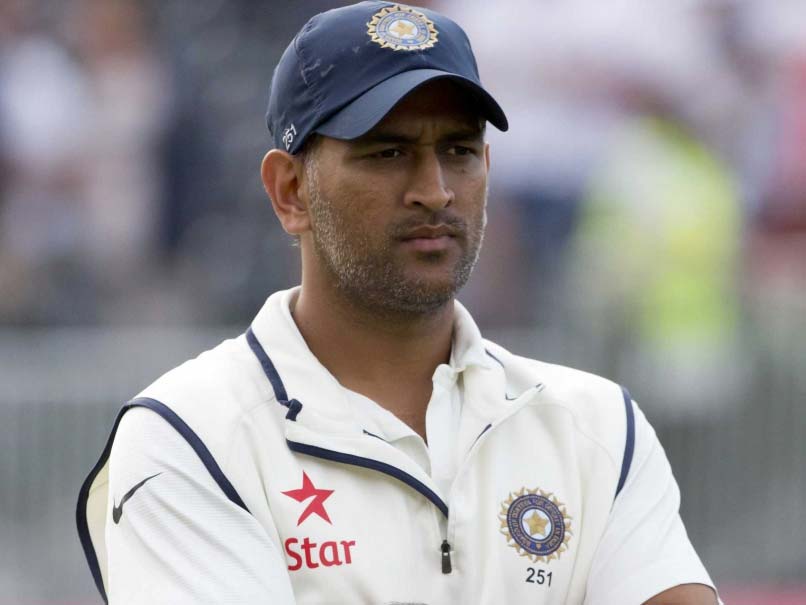 MS Dhoni retired from Test cricket in 2014
© AFP
India are staring at defeat in the ongoing 2nd Test with South Africa at Centurion as they face an uphill task to save the match. The hosts yet again rattled the Indian batting top order as the Virat Kohli-led team was 35/3 after the fourth day's play. Chasing 287 for a win, India have already lost Murali Vijay (9), Lokesh Rahul (4) and captain Virat Kohli (5) in the second innings. Cheteshwar Pujara and Parthiv Patel were batting on 11 and 5 respectively at the close of the day's play after an extended final session. The visitors now need 252 more runs to win the Test with seven wickets in hand.
Clearly, India could have been in a better position if they hadn't failed to grab the easy chances. Wicket-keeper Patel, who was included for injured Wriddhiman Saha, dropped Dean Elgar in the second innings and Hashim Amla, Faf du Plessis in the first. They eventually went on to make big scores for their team.
When I die I want Parthiv Patel to lower me into my grave so he can let me down one last time

-Kohli#SAvIND pic.twitter.com/zIs26oKQWD

— ambar_hitman?? (@ambar_hitman) January 15, 2018
Leaving the ball is an art. Parthiv Patel just showed off his skills by leaving that ball.
BEHIND. THE. STUMPS. #SAvIND

— Samreen (@SamreenRazzaqui) January 15, 2018
Livid with the wicketkeeper-batsman, cricket legend Sunil Gavaskar went on to say that MS Dhoni should not have retired from Test cricket. "If MSD (Dhoni) wanted to carry on, he could have carried on. Clearly, I think he might have had too much of captaincy (burden). I would have actually liked him to maybe give up captaincy and still stay in the team as wicketkeeper-batsman because his advice in the dressing room would have been invaluable. Maybe he thought that the best course for him was to not to be there," Gavaskar said during an analysis show ahead of fourth day's play in Centurion.
Dhoni retired from Test cricket following the drawn Test against Australia in Melbourne in 2014.
Gavaskar also heaped high praise for Saha and said that he was badly missed. "Wriddhiman Saha has been missed. There is no question about it. His keeping is at an altogether different level," Gavaskar said.
"Parthiv Patel though is a competitive wicketkeeper. He is a little fighter as we can see when he gets the bat in his hand. However, sometimes with the gloves, he can have a little bit of an issue", Gavaskar added.
"We saw with that missed opportunity (Elgar on Day 3). If we had gone for it and dropped it, then there would have been no issues. But not going for a catch does make you feel a little bit disappointed," he further said. 
South Africa are already 1-0 up in the three- Test series and are inching closer to the series-clinching victory at Centurion.