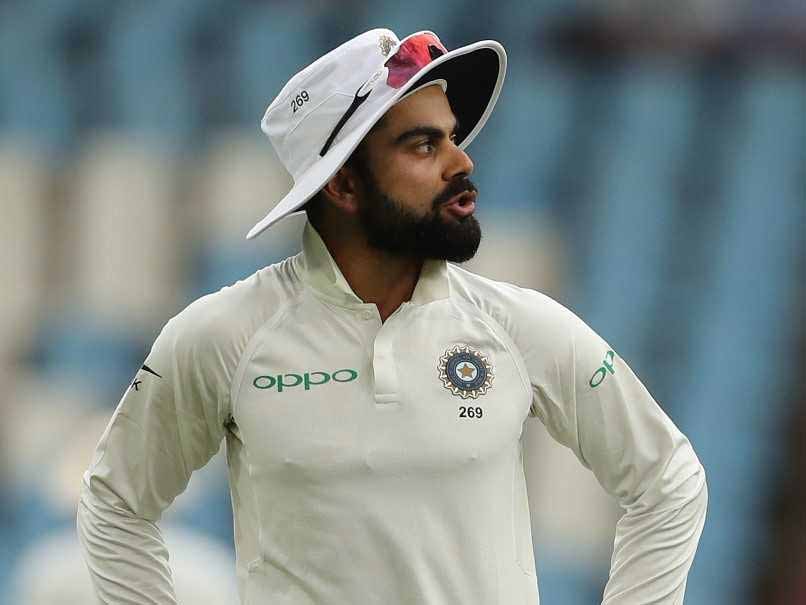 Virat Kohli's fiery press conference did not go down well with Indian fans.
© AFP
India cricket captain Virat Kohli delivered a fiery press conference after India were beaten by South Africa in the second Test at Centurion's SuperSport Park on Wednesday. Given India's performance in the two Tests, Kohli's tone and tenor at the post-match media interaction did not go down well with Indian fans. "What is the best 11?" snapped Kohli when asked if India played the best combination in 'sub-continental' conditions at Centurion," Kohli shot back when a reporter questioned him about the best playing XI.  "How many Test matches have we won out of 34? How many have we won? How many have we won? 21 wins (20 actually). Two losses. How many draws? Does it matter? Wherever we play we try to do our best. I'm here to answer your questions, not to fight with you," countered Kohli when asked having different teams in all the Test matches he has captain.
'You tell me the best 11, we will play that,' Virat Kohli's angry retort at reporter https://t.co/EjhcxLtAm8 pic.twitter.com/4H4LuV1dnE

— NDTV (@ndtv) January 18, 2018
Kohli's combative nature at the press conference surprised quite a few fans, who accused him of being arrogant.
Virat Kohli losing his cool during the PC yesterday shows the journey has just started for him and he needs to learn to be humble and accept the defeat with an open mind.

A long way to go for him. Just a beginning. #SAvsIND

— Gautam Sodhi (@GautamSodhi1) January 18, 2018
When you commit a mistake then politely accept it. Such reply implies arrogance of a fool. Player par excellence but a captain below par. Should have played Rahane and Bhuvi in both the tests. #IndvSA

— ?????? ????????? (@anurag_surya) January 17, 2018
Beta Ghamand toh Raavan ka bhi nahi tika.. sudhar jao..

— Stalin (@_SumitMishra) January 17, 2018
@imVkohli you should be thankful that you could redeem yourself to some extent courtesy the sub continent like pitch or it could be difficult to score even 15 in swinging & seaming conditions! Don't be too arrogant. Treat teammates/ur deputy with respect #SAvsInd #IndvsSA

— Shail Upadhyay (@ushailendra) January 17, 2018
Yahin gussa agar ground pe nikalta toh result kuch aur hota.

— Mrinal. (@iMrinalSharma) January 17, 2018
Reply as expected, logic less & full of arrogant attitude, everybody choses team after prior performance, you don't do, is error & lack of judging skills on ur part, if you can't select tell me I will do it. A team which will definitely put up a fight & won't surrender like urs

— atin s (@BeingAtin) January 17, 2018
Difference between @msdhoni and @imVkohli is so obvious... Lack of class ,calm and coolness

— Saifur Rahman (@saifurrhmn90) January 17, 2018
With this arrogance...I can see his career going down the drain!
There is a difference between arrogance and witty ??

Virat sir...this cricket have seen far more legends than you...please be polite and come back to earth..

— Daksh (@dakshmoor) January 17, 2018
Arrogance playing its role....

— THE UGLY TRUTH (@pradeepsingh83) January 17, 2018
This arrogance has costed India !!! Winning in South Africa, Australia & England is not as easy as throwing Anil Kumble to accommodate Ravi Shastri unless he listens to wise men and sheds his arrogance !!!

— Raghav Giri ???? (@Bhaarathfirst) January 17, 2018
Wow, that was some aggression off field. But on field...??

— Ankur Tandon (@tweet_me_80) January 17, 2018
Test debutant Lungi Ngidi sensationally bowled South Africa to a series-clinching win, taking six for 39 as India were beaten by 135 runs on the fifth day of the second Test.
Ngidi, 21, did much of the damage as India lost seven wickets in an extended morning's play at SuperSport Park and were bowled out for 151 after resuming at 35 for three.
Kohli was unsparing in his analysis after India's streak of nine successive series wins was ended by Faf du Plessis' men.
(With inputs from AFP)