Story Progress
Back to home
IOA Is Spreading Lies: FIH President Narinder Batra
To save themselves from the wrath of the International Olympic Committee, the Indian Olympic Association on Monday reversed the decision of appointing Abhay Chautala and Suresh Kalmadi as life presidents but the shenanigans of the sports administrators are far from over.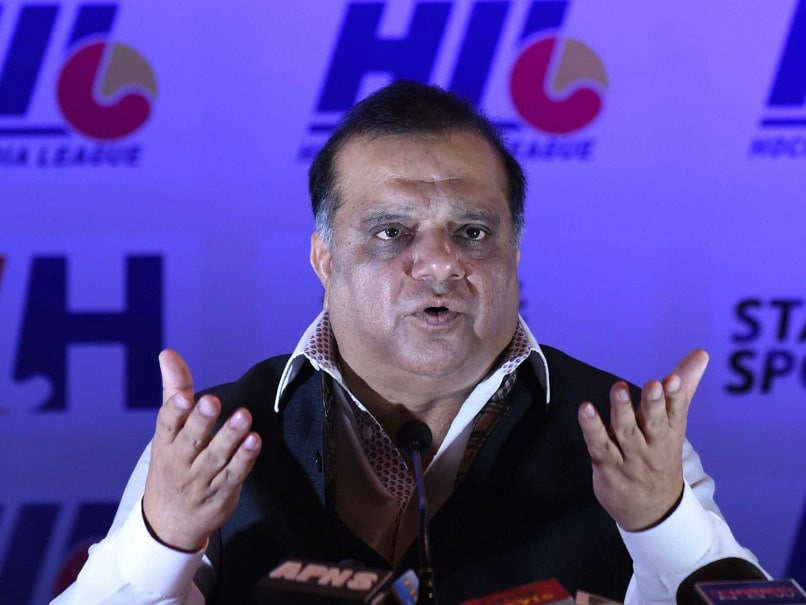 FIH President Narinder Batra accused the Indian Olympic Association on spreading lies.
© AFP
Highlights
FIH President Narinder Batra has said IOA is spreading lies

Batra called for investigation into appointments of Kalmadi and Chautala

Both Kalmadi and Chautala's appointments were annulled on Tuesday
On December 27th, Rakesh Gupta, the Chef de Mission to Rio Olympics had proposed Suresh Kalmadi and Abhay Chautala's appointment as Life Presidents of the Indian Olympic Association (IOA). Within minutes, the motion was accepted and passed. Within a fortnight, the IOA has now done a u-turn. They now claim that members propose several motions but not all are formalised, and this was one such. Their new version on reversal of Suresh Kalmadi and Abhay Chautala's appointment have got the Chautala faction angry and riled up.
Brij Bhushan Sharan Singh, the president of Wrestling Federation of India (WFI) says, "In my opinion they have insulted Kalmadi and Chautala. If this did not happen (the appointments weren't proposed), why were they quiet till now?"
Narinder Batra may not be a part of the same faction but he too agrees that IOA is lying, "They (IOA) are trying to wriggle out. When one tells one lie, he has to tell 100 more to cover up. That is what IOA has got themselves into."
In fact, Batra resigned from the IOA days after Kalmadi and Chautala were reinstated. The IOC does not allow any charge-sheeted individual to be a part of any Olympic body and that's how both the gentlemen were disqualified. Many feel that the IOA intended to appoint only Abhay Chautala and Kalmadi's name just came along. The reason for that should be investigated. Batra says, "Why was this person (RK Gupta) who proposed Chautala's name was appointed Chef de mission (for Rio Olympics)? Is there a case of quid- pro-quo- all of this needs to be investigated by Government and the IOA members."
Promoted
For the moment the IOA will heave a sigh of relief because Sports Minister Vijay Goel has said, "I am happy that IOA has reversed its decision which augurs well for governance of sports in the country. In the renewed circumstances, we look forward to partnering with IOA in making India a sporting nation."
The IOA is a divided house because many know the consequences of their previous decision of appointing Kalmadi and Chautala as Life Presidents. It would be interesting to see how long it takes for the ruling faction to make the decision of revoking it official, and for the Sports Ministry to overturn the ban.
Topics mentioned in this article