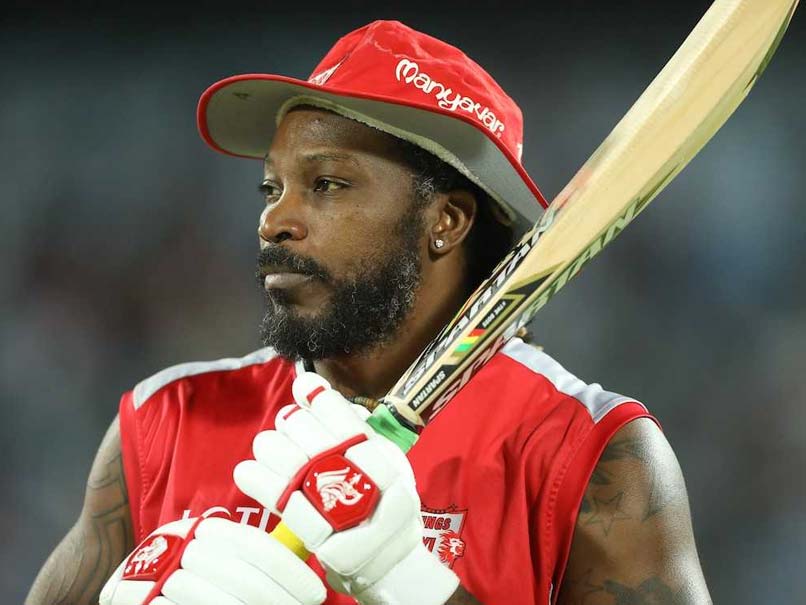 Chris Gayle is getting ready to get back to the grind.
© BCCI
After setting the cricket pitch on fire with his batting superpower in the ongoing edition of the Indian Premier League (IPL), the swashbuckling Chris Gayle took a much-needed break. The West Indian took a holiday with his family in Kerala backwaters. After spending some quality time with his wife, daughter and mother-in-law at a luxury hotel, Gayle is getting ready to get back to the grind by working harder on his already chiselled body. In a video shared by Kings XI Punjab's official Twitter handle, the 38-year-old can be seen working on his abs.
Every day is abs day @henrygayle#LivePunjabiPlayPunjabi #KXIP #VIVOIPL #KingsXIPunjab pic.twitter.com/6kjQlPjzuS

— Kings XI Punjab (@lionsdenkxip) May 2, 2018
On Monday Gayle, who is making news with his cricketing exploits with Kings XI Punjab, along with his family went for a joyride on a boat in the backwaters. He also attended yoga classes at the hotel, besides trying out the world famous Ayurveda massages of Kerala.
The southpaw also tried out many local dishes, feasting on pearl spot - a fish found in the state's lakes.
.@henrygayle is making the most of his Kerala escapade. He has steered a houseboat, tried a lip-smacking Pearl Spot pollichathu, sipped on tender coconuts, combed the beaches and even collected oysters. It is your turn now to #ComeOutAndPlay.

Photo Courtesy: @raviz_xperience pic.twitter.com/3RryQTU9Zs

— Kerala Tourism (@KeralaTourism) May 1, 2018
As far as cricket is concerned, with 252 runs, one hundred, two fifties, fourteen fours and twenty-three sixes in just four games, Gayle has thoroughly dominated IPL this season.
Surprisingly, during the highly-anticipated auction in February, no team was willing to bid for the 'Universe Boss' until Punjab bought him at his base price of Rs 2 crore.
In a bid to prove his detractors wrong, Gayle has replied like a true champion with his bat doing all the talking.
Gayle is slated to return to the cricketing pitch on May 3, when he will fly to Indore to rejoin his IPL team that plays their next match on May 4 against the struggling Mumbai Indians.