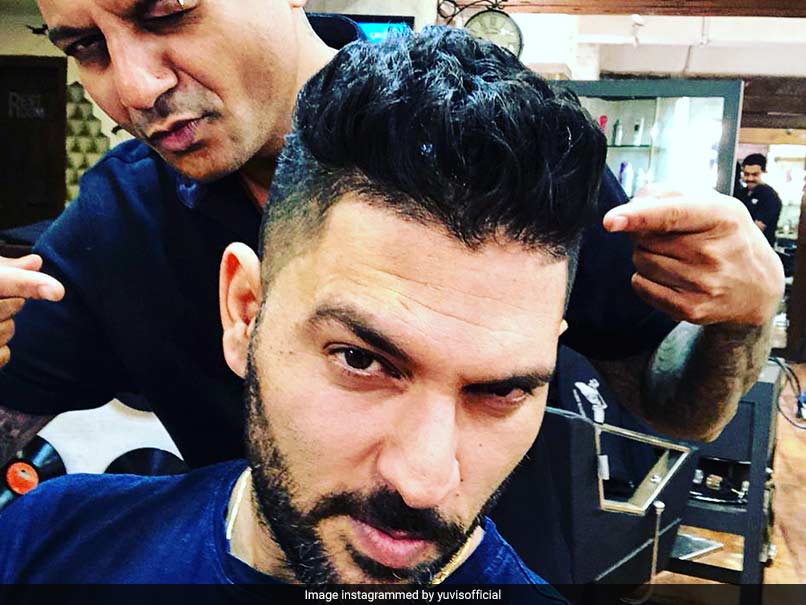 Yuvraj Singh was bought at his base price of Rs 2 crore by KXIP
© Twitter
Out of favour India cricketer Yuvraj Singh is gearing up for the 11th edition of the Indian Premier League, where he will be seen donning Kings XI Punjab colours once again. Before battling it out with his opponents on the field, the 36-year-old ended his battle with long hair. The all-rounder visited Hakim's Aalim, a popular salon among celebrities, where he was apparently forced into getting a haircut by his actor-friend Angad Bedi. Yuvraj posted a picture of his new look on Instagram and apologised to his former Royal Challengers Bangalore teammate KL Rahul for chopping his hair short.
Yuvraj is not the only cricketer who changed his look ahead of the cash-rich T20 tournament which starts from April 7.
Team India and RCB skipper Virat Kohli also visited the same salon last week posted a picture of his new hairdo.
Yuvraj, who was once a top draw in IPL auctions, was bought at his base price of Rs 2 crore by the Preity Zinta co-owned team at the auction in January.
He had led Kings XI in the first edition of the tournament in 2008 when they reached the semi-finals. Yuvraj stayed at KXIP for three seasons before he was bought by Pune Warriors in the 2011 auction.
He then played for Royal Challengers Bangalore and Delhi Daredevils before winning his first IPL title with the Sunrisers Hyderabad in 2016. He spent two seasons in Hyderabad before returning to Punjab.