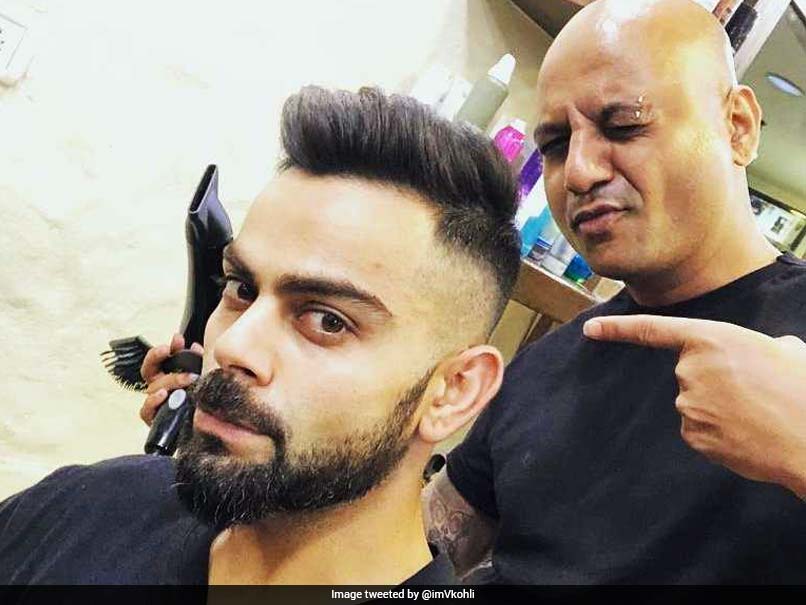 India skipper Virat Kohli was rested for the Sri Lanka tri-series
© Twitter
Sports stars are known to don new looks including hairstyles every now and then. India skipper Virat Kohli is enjoying his time off cricket and it seems he is making the most of it. Kohli revealed his new look ahead of the new season of the Indian Premier League. Kohli posted the picture of his new look on his official Twitter account. "Great cut from the style master @AalimHakim", he captioned praising leading celebrity hairstylist Aalim Hakim on Twitter.
Great cut from the style master @AalimHakim pic.twitter.com/mGiPVrjiC5

— Virat Kohli (@imVkohli) March 20, 2018
Earlier this month, Kohli was spotted at a tattoo parlour and it seemed he was getting ready to add another tattoo to his collection. The Indian captain has a 'monastery' on his forearm, a symbol of a place which has peace and power. The back of his forearm sports Lord Shiva in meditation with Mount Kailash and Lake Mansarovar in the backdrop, a place where Lord Shiva used to meditate.
On his biceps, he has a Samurai warrior. On the other side, he has his parents' name inked in Hindi along with his ODI and Test cap number.
On his shoulder, one will be able to notice the 'God's eye', which has a bit of negative space as it turns into an 'Om'.
In a YouTube video, which was uploaded in 2016, Kohli had said that he likes getting inked and the tattoos on his arm synchronise with him.
Kohli was rested from the recently-concluded Nidahas Trophy. India led by Rohit Sharma lifted the trophy after beating Bangladesh by 4 wickets on Sunday.