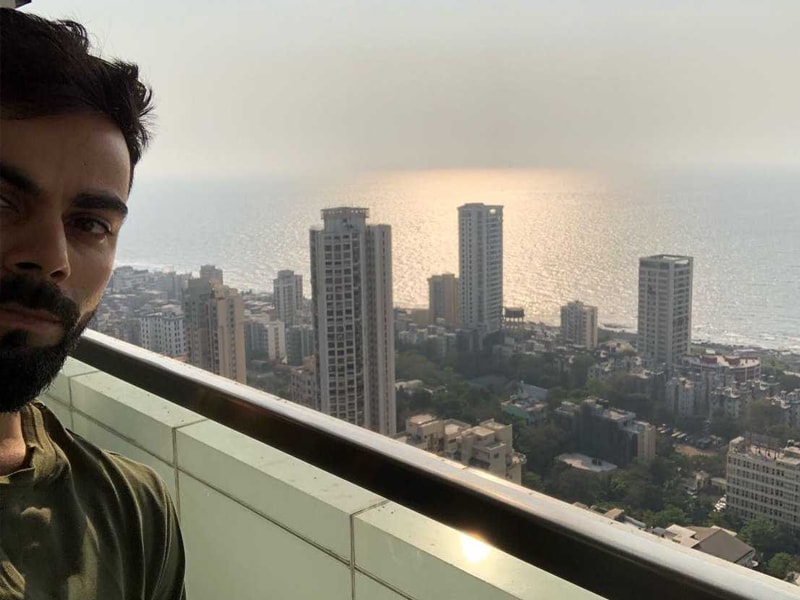 Virat Kohli gave a glimpse of his new home on Twitter
© Twitter
India cricketer Virat Kohli on Thursday gave his fans a glimpse of his new home in Mumbai. Kohli posted a breathtaking image from his home overlooking the Mumbai skyscrapers. The India skipper shared the picturesque image on his official Twitter account. "Where else would you wanna be when you have such a stunning view from home!", Kohli's post read.
Kohli got married to Bollywood star Anushka Sharma on December 11 last year. Virat and Anushka, both 29, married according to Hindu rites at a countryside resort in Tuscany. Virat is among the world's highest-paid athletes, and Anushka is one of the top actresses in the film industry. They started dating in 2013 after they met during the filming of a shampoo advert and made their first public appearance a year later during a football match.
Kohli is currently rested for the Sri Lanka tri-series. Rohit Sharma is leading India in his absence. India lost the first T20I against Sri Lanka by 5 wickets on Tuesday. By doing so, the Lankan side halted the Indian side's seven-match winning streak against Sri Lanka in T20Is. The home team's commanding victory over India has brought the interest back in the series as India were considered favourites going in the series.