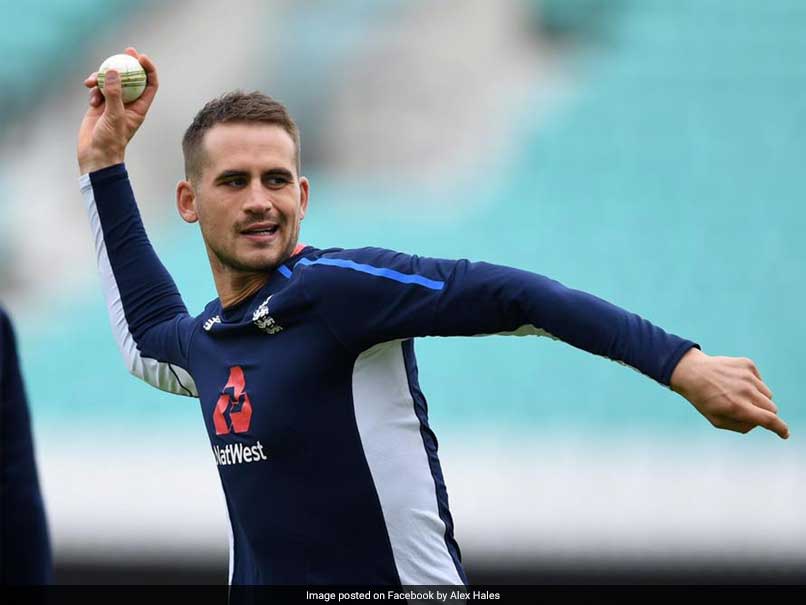 Alex Hales was named as David Warner's replacement in the 11th season of IPL
© Facebook
England batsman Alex Hales was on Saturday named as David Warner's replacement for the Sunrisers Hyderabad team in the Indian Premier League (IPL), the franchise announced. The batsman was bought for his base price of 1 crore rupees from the Registered and Available Player Pool (RAPP) list. After losing their otherwise captain, Warner, to the ball-tampering scandal that had grabbed headlines for the last week, Sunrisers named Kane Williamson to take over the reins. Hales, who is the first and only English player till date to score a T20I century, will fill the opener's slot which was earlier taken by Warner.
Warner had made a tearful apology earlier in the day for his role in the ball-tampering scandal that has left the cricketing world reeling, saying he is "resigned to the fact" he may never play for Australia again. The left-handed opener repeatedly said he was taking "full responsibility for my part" in the controversy, which saw Australian cricketer Cameron Bancroft use sandpaper to alter the condition of the ball during the third Test against South Africa in Newlands, Cape Town. Despite an emotional address to the media, Warner stonewalled questions about who was aware of the ball-tampering and whether it was the first such incident within the team.
Warner, 31, told a media conference in Sydney: "I can honestly say I have only wanted to bring glory to my country through playing cricket. "In striving to do so I have made the decision which has had the opposite effect and it's one that I will regret for as long as I live." 
Warner's appearance comes after similar heartfelt apologies by opening batsman Cameron Bancroft and captain Steve Smith, who broke down when he faced the media on Thursday.
Coach Darren Lehmann, convinced to step down after seeing the apologies from Bancroft and Smith, was also tearful as he announced his resignation.
Smith and Warner were banned from international and domestic cricket for a year and Bancroft was suspended for nine months after the incident during the third Test in Cape Town.
Bancroft was caught on camera trying to use yellow sandpaper to alter the ball, an offence which triggered an outpouring of criticism against the hard-nosed Australian team.