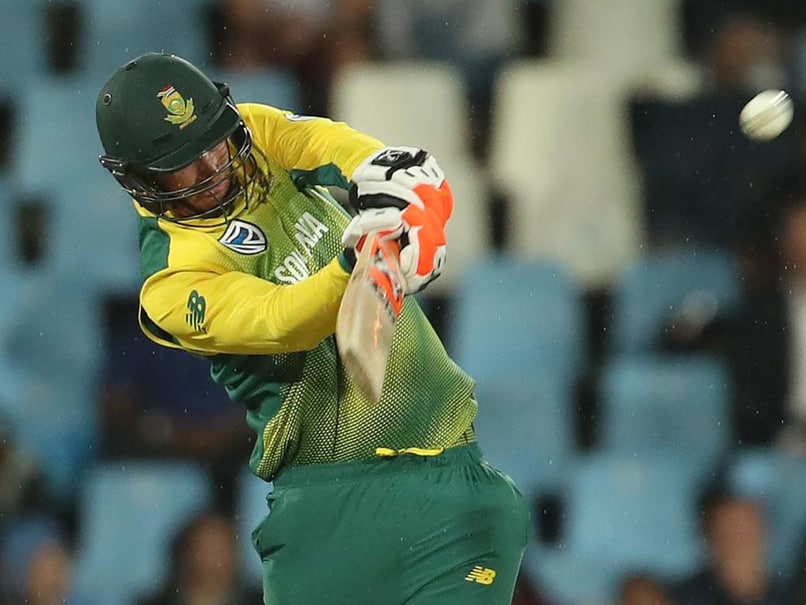 Rajasthan Royals are making a comeback to the IPL after a gap of two years.
© BCCI
The Board of Control for Cricket in India (BCCI) on Wednesday barred Australian cricketers David Warner and Steven Smith from participating in the 11th edition of the Indian Premier League (IPL). The Indian cricket board announced its decision after Cricket Australia handed one-year bans to Warner and Smith for their involvement in ball-tampering. Cricket Australia also suspended Cameron Bancroft for nine months.
While Ajinkya Rahane was given the responsibility of the Rajasthan Royals team for the 11th edition of the league, Zubin Bharucha, RR's head of cricket, said that South African Heinrich Klaasen is Smith's replacement in the side. "Our aim was to get someone who can play spin well because we are pretty sure that spinners will have a big role to play during the IPL," Bharucha told the Times of India.
"Klaasen is an amazing player of spin. And he has a vast array of shots, which tempted us to go for him. He plays the reverse sweep very well, something that will be quite useful in the IPL," Bharucha added.
Bharucha further mentioned that when Klaasen was approached, he immediately said yes.
The way Klaasen countered Indian spinners Yuzvendra Chahal and Kuldeep Yadav impressed Bharucha.
"His strategy against them was just amazing," Bharucha remarked.
Bharucha explained why he chose Klassen's ahead of anybody else.
"Smith will be back with us next year and we did not want to end up with two similar players. Our idea was to build the team keeping three years in mind. Even after Smith is back, Klaasen will be very useful for us."