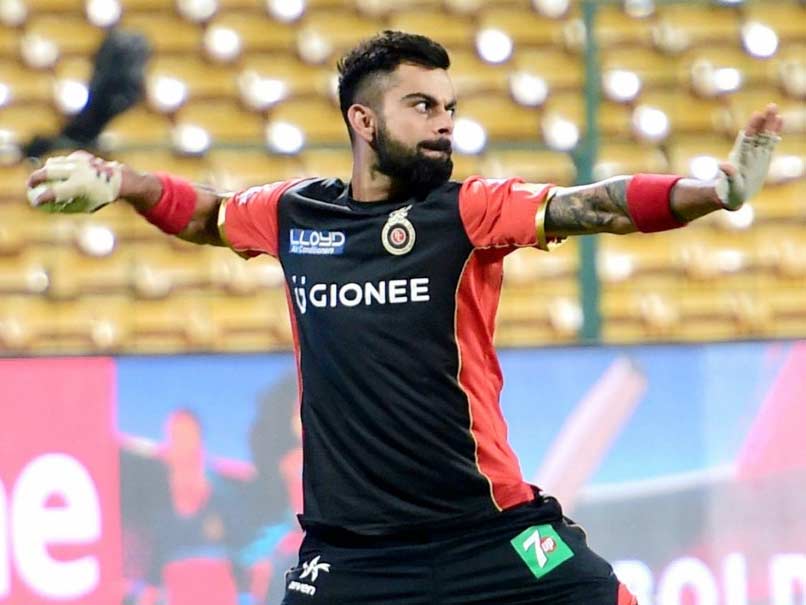 Virat Kohli declared fit by the BCCI
© AFP
Finally, some good news for the RCB fans. Indian captain Virat Kohli has regained match fitness and is all set to return to Indian Premier League (IPL) action for the Royal Challengers Bangalore against Mumbai Indians on April 14. The Indian cricket board on Thursday declared him match fit and cleared him to feature in the cash-rich league. "The Board of Control for Cricket in India (BCCI) Medical Team on Wednesday confirmed that Indian Cricket Team and Royal Challengers Bangalore captain Mr. Virat Kohli has regained match fitness," BCCI said in a release. "He will now be available for RCB's next match against Mumbai Indians on April 14 in Bengaluru," it added.
"The Indian Captain had undergone rehabilitation after sustaining an injury to his right shoulder and has now recovered to be able to participate in VIVO IPL 2017," the statement further said.
Kohli went through some fielding drills during the team's net session at the Chinnaswamy Stadium in Bengaluru on Wednesday. After spending some time in the pavilion, entered the ground and after doing a few loosening exercises, sat on the chair to watch Sachin Baby and Chris Gayle bat in the nets. After half-an-hour, Kohli joined a bunch of players who were getting ready for fielding and catching drills.
The RCB captain ran around to hold on to some high and low catches under the watchful eyes of team's fielding coach Trent Woodhill.
Kohli didn't drop a single catch during the drill and was seen throwing the ball at wicket-keeper Kedar Jadhav with great power, which was a clear indication of his recovery from the shoulder injury he had suffered while fielding during the third Test against Australia at Ranchi.
The injury had forced Kohli to miss the fourth Test at Dharamsala against Australia.
Kohli, on Tuesday, had dropped hints that he may just make a return from injury in RCB's next match against Mumbai Indians.
Kohli had also posted a video on his Instagram account of his gym session.
"Can't wait to get back onto the field. Almost there now on 14th April," his post read.
(With PTI inputs)