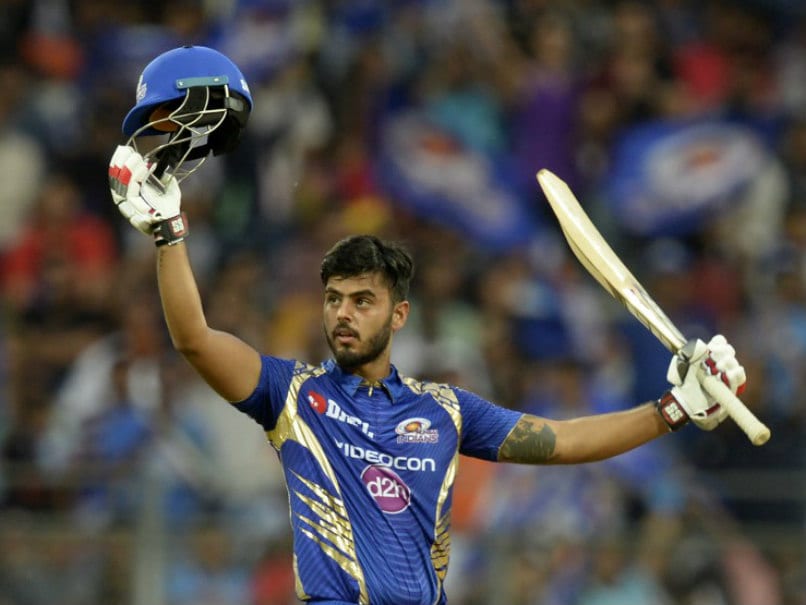 Nitish Rana has largely been the mainstay of the Mumbai Indians' batting.
© AFP
Mumbai Indians are the team to beat in the Indian Premier League (IPL) Season 10 so far. With six wins out of seven matches, MI are on top of the points table and looking very good to qualify for the knockout stages. However, the only negative mark on their record so far has come from Rising Pune Supergiant, who had scored a fine win when the teams had met in Pune in the early days of the tournament. MI would like to avenge that loss, but with Mahendra Singh Dhoni beginning to show signs of a revival, it could be easier said than done.
Nitish Rana: The young Delhi batsman has largely been the mainstay of the MI batting. He has shown much better technique and approach when it comes to facing the rival fast bowlers, while bigger names have struggled. His consistency will be essential for MI's progress.
Mitchell McClenaghan: The New Zealand fast bowler finally made his presence felt in the match with Delhi Daredevils, masterminding the defence of a practically non-defendable total. The left-arm fast stuff is potent, as was seen in the match and the Kiwi could be a vital cog for MI.
Jasprit Bumrah: Given that the match with DD proved that the batting may not always come good, the MI bowling needs all the teeth it can get and Bumrah is a key factor in that. The youngster was a little hesitant and inconsistent in the initial stages of IPL 10 but seems to be finding his feet again.
MS Dhoni: There is only one Mahendra Singh Dhoni, and RPS can ill afford to go without him. His ability to finish matches is cricketing folklore and as was seen against Sunrisers Hyderabad, form is temporary while class is permanent. He will be a big threat to MI.
Imran Tahir: The South African leg-spinner had started on a high but seems to have lost a little bit of steam in the recent matches. Still, he is too good a bowler to be off the boil for too long and will be in the thick of things sooner rather than later.