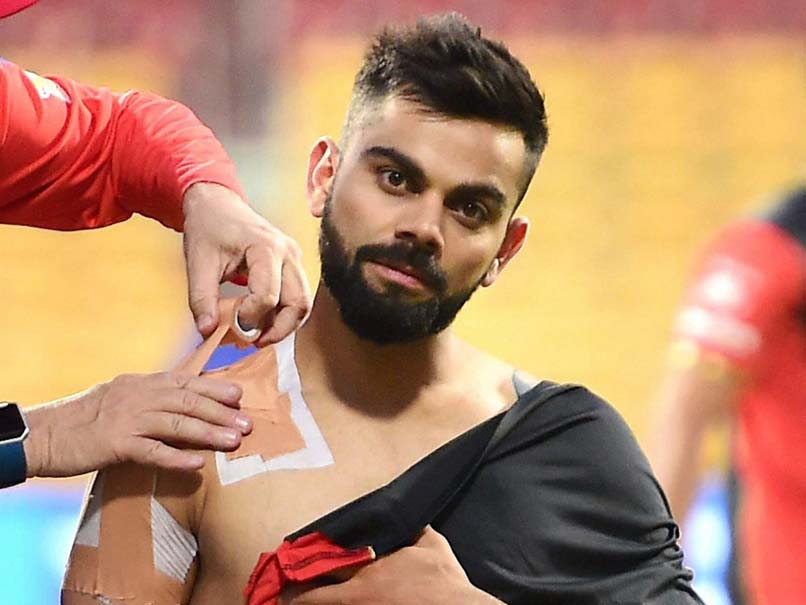 Virat Kohli's RCB are struggling in the Indian Premier League this term.
© PTI
Indian cricket team captain Virat Kohli is widely regarded as the ultimate trend-setter on and off the field. The 28-year-old loves experimenting with not just his clothes but also his hair. However, this summer Kohli is steering clear of a new trend started by his India team-mates. Ravindra Jadeja has kick-started 'BreakTheBeard'. Jaddu took to Instagram to reveal his new look to his fans and followers and captioned the video, "Change the game on the field. Change the look in the dressing room. #BreakTheBeard #rajputboy #newlook #timeforchange #vivoipl #glvsrcb."
The Gujarat Lions' all-rounder's challenge was taken up by two Mumbai Indians stars - Rohit Sharma and Hardik Pandya.
"Jaddu, this one's for you.We got no dressing room confusions here now. #BreakTheBeard #MIGotStyle #newlook #KKRvGL #OneMoreSurpriseComing," wrote Pandya in an Instagram post.
"Decided to finally have a summer style of my own. My time to #BreakTheBeard!," posted Rohit from his account.
Despite some of his good friends opting for a fresh look during the IPL, Kohli politely refused participate in the 'BreakTheBeard' challenge.
The Royal Challengers Bangalore skipper took to his Instagram account and posted this: Sorry boys @hardikpandya_official @royalnavghan @rohitsharma45 but iam not ready to break the beard yet ??. Great job on the makeovers though. Kudos.
Beard or no beard, Pandya and Rohit's Mumbai Indians are flying in the IPL this season. Kohli's RCB and Jadeja's GL could miss out on the play-offs spot if their poor run continues.
Mumbai, who usually start slow in the tournament, look like the strongest outfit this term. RCB and GL will need to up their game in order to compete closely for the top four spots as the tournament enters phase two.