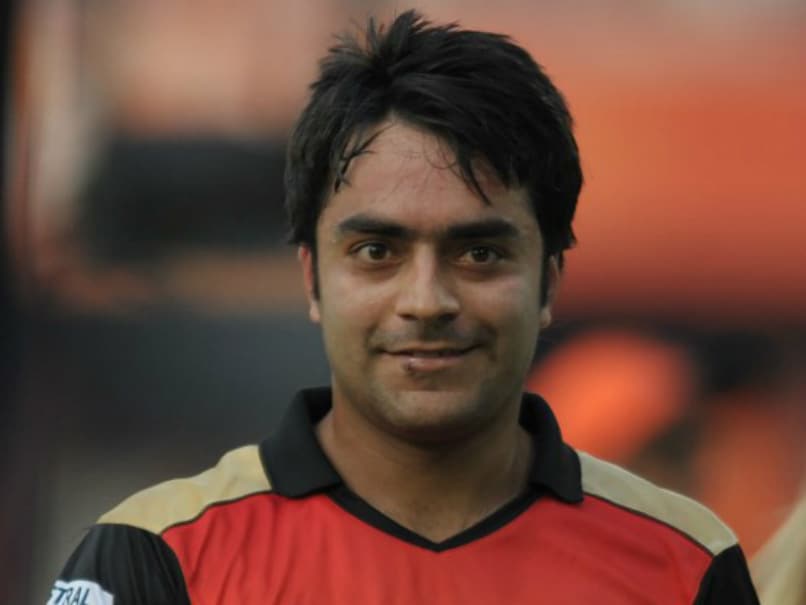 Rashid Khan is currently the leading wicket-taker in IPL 2017.
© AFP
The Indian Premier League -- for a moment you could be forgiven to think that it is all about Indian players. No other cricket league in the world has been able to attract star names from across the globe. With such big names taking part, you would expect players from established cricketing nations grabbing all the eyeballs. So it comes as a surprise when cricketers from lesser-known countries are given a chance and then their mark. In the IPL 10 season, there is a certain Afghan sharpshooter going by the name of Rashid Khan who is causing some mayhem.
Few knew the name of Rashid Khan before the IPL 2017 auction but it is hasn't taken him too long to make an impact in the IPL universe.
The spinner from the war-torn nation of Afghanistan is setting a precedent few will be able to follow. He has shown that it's what you do that defines you rather than where you come from.
After being picked up in the auction by Sunrisers Hyderabad, defending champs no less, few would have expected for him to be chosen in the playing XI ahead of some superstar names.
Credit to Hyderabad, they obviously saw something in Rashid that not many had noticed and brought him straight into their playing XI.
The decision might have raised a few eyebrows but his performance against Royal Challengers Bangalore in the first game and then against Gujarat Lions has silenced all the naysayers.
Rashid's run up to the bowling crease is reminiscence of Shahid Afridi's action and his celebration as enthusiastic as that of the mercurial Pakistan all-rounder.
He took two wickets against the RCB but bettered that against Gujarat by taking three wickets and giving away just 19 runs.
A quick look at the stats column and sitting pretty atop the list of Purple Cap (Most Wickets) front-runners is the name Rashid Khan. He also has the best bowling figures so far this season and has the second best bowling average.