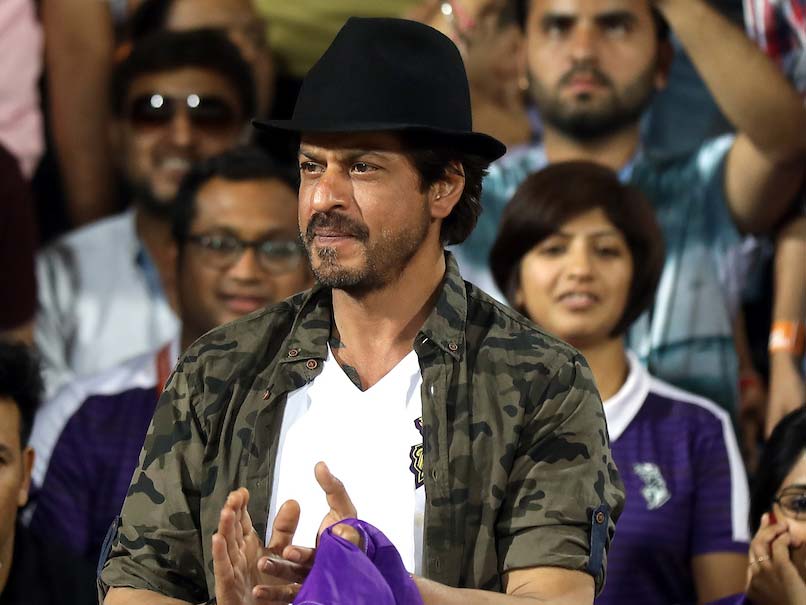 Shah Rukh Khan is expected to be present at Eden Gardens where KKR face MI on Saturday.
© BCCI
Kolkata Knight Riders (KKR), after three defeats in a row, will be looking to regain momentum in the Indian Premier League (IPL) when they meet the mighty Mumbai Indians at Eden Gardens on May 13. Gautam Gambhir and his boys will be looking to set things right in presence of their principal co-owner, Shah Rukh Khan. KKR, who need only two more points to qualify for the Play-offs, have been facing difficulties and seem to have lost momentum. However, SRK cheering for his team from the stands will definitely be a morale-booster for the Knights who will look to rout MI to get two important points.
Venky Mysore, the KKR Chief Executive Officer, confirming Shah Rukh's presence said, "You are going to see him (SRK) on Saturday. He's coming with a big entourage. He's looking forward to it."
The last time SRK was present for his team's match was the opening game against Gujarat Lions at Rajkot where KKR won the match by a massive 10-wicket margin. "Shah Rukh came for the opening game in Rajkot and we had a really good result in that match (won by 10 wickets). Hopefully, he will bring back luck in our last game as well. We are really looking forward to it," Mysore told PTI.
Shah Rukh's presence in the Eden stands always increases the demand of VVIP passes with the city's elite wanting to be seen alongside Bollywood superstar.
Knowing the pressure of obligating people, Mysore said, "I am thinking of going back and let Simon (Katich) handle the ticketing problem."
(With PTI Inputs)