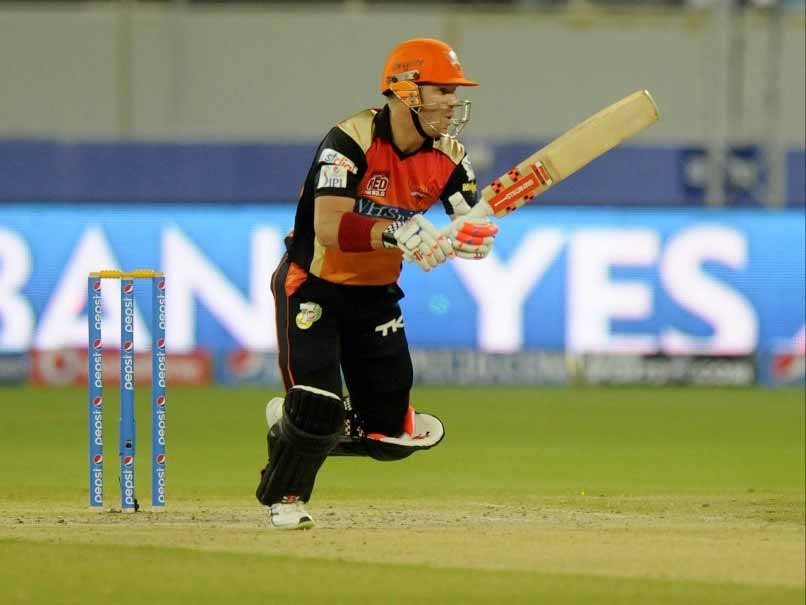 Warner was again in the thick of things against Mumbai Indians on Wednesday
© BCCI
Umpiring standards dropped to a new low in Mumbai on Wednesday when the Mumbai Indians took on the Sunrisers Hyderabad in the Indian Premier League. The poor performance of Indian umpires came under the spotlight after an embarrassing on-field error from CK Nandan and Nitin Menon, who allowed Sunrisers' captain David Warner to take strike after hitting a boundary off the last delivery of sixth over. Warner glided Jasprit Bumrah's last ball of the sixth over to the third-man fence and then, surprisingly, went on to take strike off the first ball of the next over from Mitchell McClenaghan.
Neither Nandan nor Menon noticed the batsman's mistake and surprisingly TV umpire YC Barde too did not bring it to their notice and Warner faced the first ball of the seventh over.
In the last game at this very venue, the same pair of on-field umpires was on duty when two MI batsmen were wrongly given out -- the more glaring being the leg before decision against home team captain Rohit Sharma against Kolkata Knight Riders.
Sharma remonstrated with umpire Nandan and earned the wrath of the match referee who reprimanded him for breaching the IPL's Code of Conduct.
(With inputs from PTI)