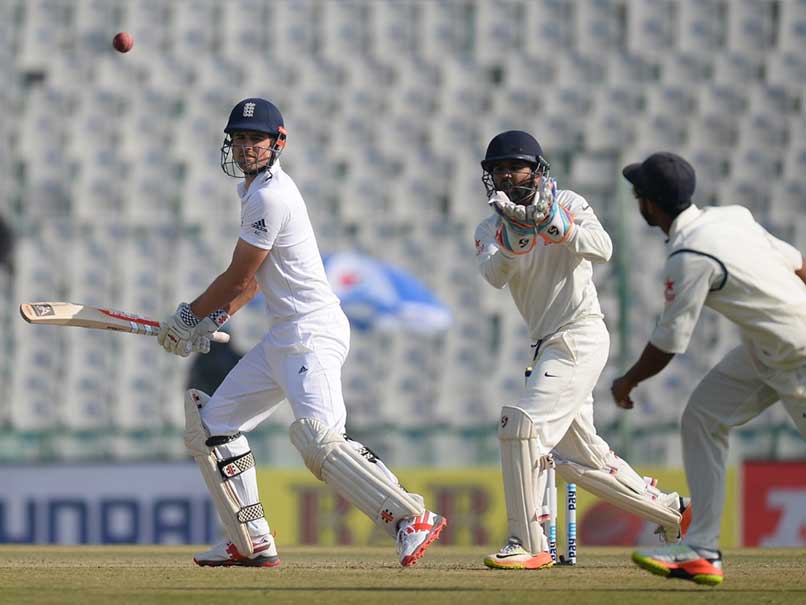 Sunil Gavaskar was happy with India's performance on Day 1 of the third Test
© AFP
Cricket legend Sunil Gavaskar on Saturday expressed disappointment with England's batting on the first day of the 3rd Test match and said that they failed to exploit good conditions at Mohali.
"England should have batted well and wasted their chance to expoit good conditions at Mohali," Gavaskar said to NDTV.
"England's batting throughout the day , barring Jonny Bairstow, was baffling," he added.
Gavaskar showered praises for the Indian bowlers and looked most impressed with Team India's bowling spearhead Mohammad Shami who took 1 wicket for 52 runs.
"Mohammed Shami impressed me the most among the Indian bowlers on Day 1," he said.
Earlier, India who restricted England to 268/8 on the first day, made two changes in the playing eleven. Parthiv Patel came in the place of injured Wriddhiman Saha and Karun Nair was selected for KL Rahul.
"Karun Nair's is a well-deserved Test cap. He looks like a composed batsman, and is a good fielder too," Gavaskar, who handed him the debut cap, said.
The former India captain also commented on Australia's performance in the series against South Africa.
"Australia need to lift their game up despite their Adelaide Test performance," he said.
When Gavaskar was asked to comment on the ball-tampering episode surrounding the series and whether South African captain Faf du Plessis should have been held guilty, he said, "ICC needs to make clear the rules on ball-tampering," adding " I'm not sure if the mint helps the ball to swing more but the ICC should be more vocal about the rules."