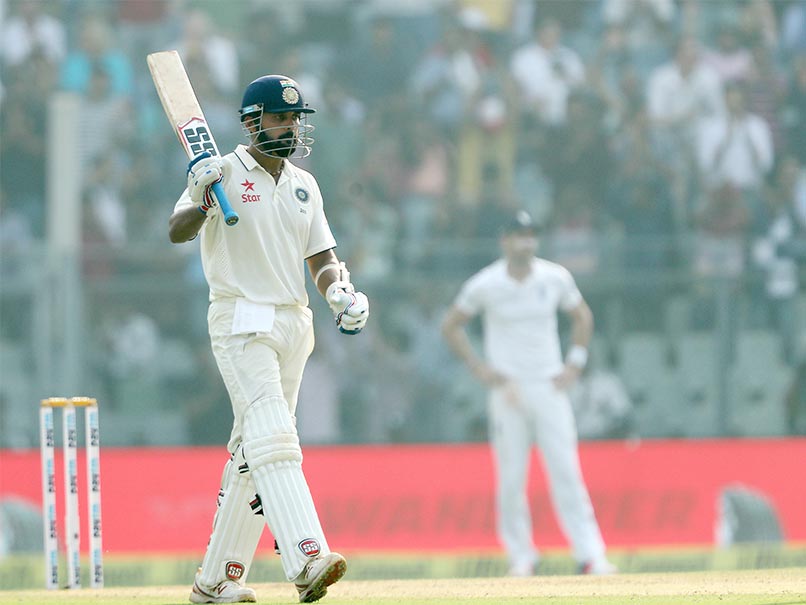 Murali Vijay hit two sixes and six fours during his 169-ball stay at the crease.
© BCCI
Speaking to NDTV, the cricket legend said the right-hander had grown in stature as a batsmen in the last three years.
"Vijay has worked hard to play the short ball. Anil Kumble has shown confidence in him and that is the right thing. Vijay has repaid that faith. There is still a long way to go. He needs to get a big one now," Gavaskar said.
Thanks to Vijay (70*) and Cheteshwar Pujara's (47*) unbeaten 107-run stand, India ended Day 2 on 146/1, trailing the visitors by 254 runs.
Speaking about the Vijay-Pujara partnership, Gavaskar said the two have been superb together.
"There is a change in approach of Pujara's batting. He plays his shots now. The team management has given him that license. Pujara and Vijay have a lot of confidence in each other. They have been superb together," he said.
Ravindra Jadeja and Ravichandran Ashwin picked up five wickets together on Day 2 to bowl England out for 400 runs in the first innings.
The former India opener lauded the off-spinner for his stupendous show in the 4th Test.
"Ashwin now has 23 five-wicket hauls. That's like a batsman scoring 23 hundreds," he said.
According to Gavaskar, the pitch is not easy to bat on and a 400-run total gives England a lot of cushion.
However, Gavasakar wasn't too impressed with Alastair Cook's field placements despite having plenty of runs in the bank.
"The field was spread out when the Indians were batting. There were not too many fielders in catching positions. You need to build pressure on batsmen in such situations. England failed to do so despite having put plenty of runs on the board," Gavaskar added.
India still trail England by 254 runs and Gavaskar feels that batting last on this track will be quite tricky. Hence Day 3 will probably decide which way this Test turns.