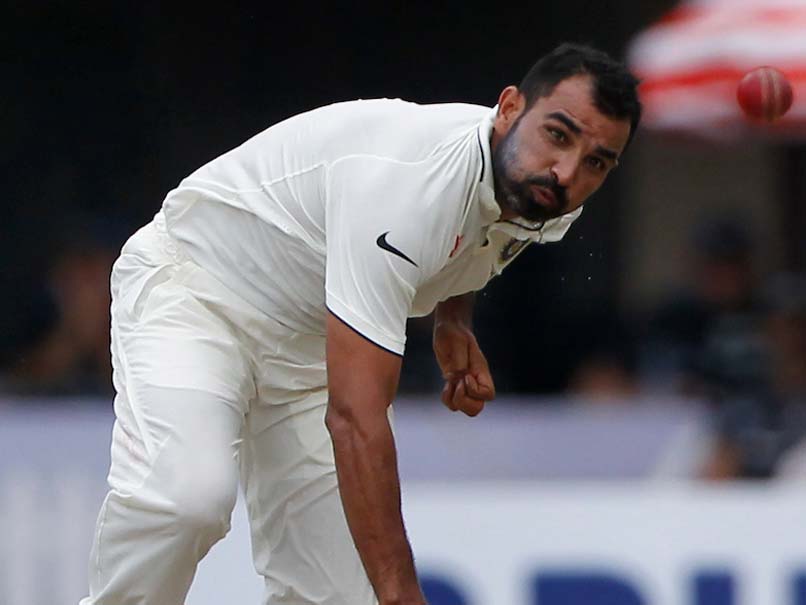 Mohammed Shami was ruled out of the Mumbai Test due to a sore knee.
© PTI
Cricket legend Sunil Gavaskar on Thursday said that the Indian team had missed the services of injured pacer Mohammed Shami on Day 1 of the Mumbai Test.
Speaking to NDTV, the former Indian captain termed Shami as an impact bowler and added that his absence was keenly felt.
"Shami's injury has affected India, He has troubled Alastair Cook in the series. But today, Cook looked comfortable. Shami has the ability to extract some extra bounce off the surface. Shami is an impact bowler and his absence is keenly felt," Gavaskar said.
Shami was ruled out of the Mumbai Test due to a sore knee.
With England on 288/5 at stumps, Gavaskar felt that the match was evenly poised. However, if England get to 400 runs on Day 2, India are bound to be under pressure, he further added.
Gavaskar also praised young Keaton Jennings, who become the 19th England cricketer to score a century on Test debut.
"I was impressed by Keaton Jennings' temperament. The young man looks a promising player for England. Temperament is what separates the boys from the men. Players can work on their technique, but temperament is key in Test cricket," he said.
Overall, Gavaskar was satisfied with the way Virat Kohli marshalled his troops at the Wankhede Stadium.
"Virat should have brought Jadeja on much earlier. He used the new ball bowlers for too long. There should have been a change when Umesh Yadav was being hammered. These are little things. But on the whole, Virat did nothing wrong. I was impressed with his captaincy," Gavaskar said.
England dominated the first two sessions of the day but an excellent spell of bowling from Ravichandran Ashwin helped India to claw their way back into the match.
According to Gavaskar, if Ashwin can help restrict England to 325 run on Day 2, then India will have the edge in this Test.