Story Progress
Back to home
Alastair Cook Shocked After Seeing Cyclone Vardah's Devastation in Chennai
The practice sessions of India and England in Chennai were cancelled following the devastation caused by Cyclone Vardah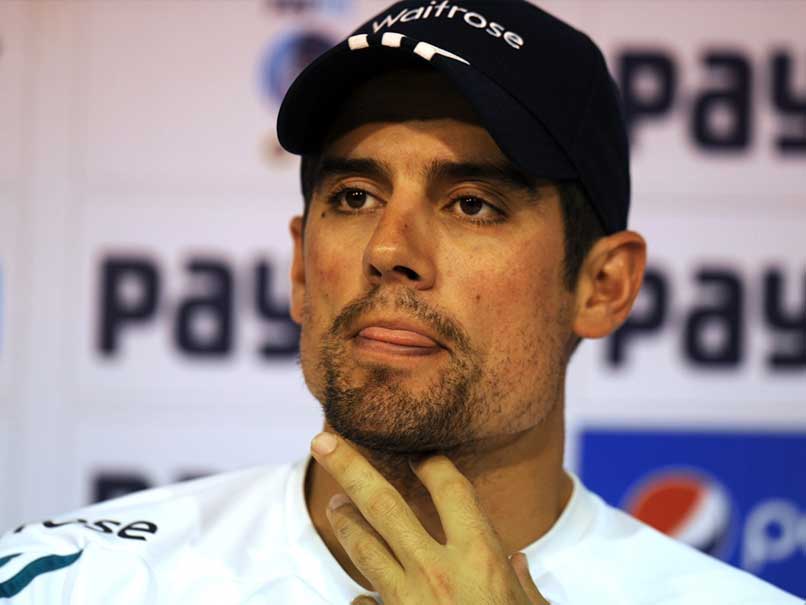 Alastair Cook-led England are 0-3 down in the five-Test series against India.
© AFP
For England captain Alastair Cook humanity comes ahead cricket. So, when he missed the pre-match net session ahead of the fifth Test against India in Chennai, it did not seem too important considering the sufferings that the people of city had to endure in the wake of Cyclone Vardah.
The catastrophe did not spare the iconic Chepauk. But fortunately the square and the outfield have not been damaged.
Training sessions were cancelled both the days before the Test owing to a wet ground, despite the stadium boasting of one of the best drainage systems in the country.
"Cricket players face all kinds of situations. I think it is my 140th game, and I have never played in a game where we haven't had nets but sometimes you have to remember what happened in the cyclone, people lost their lives," said Cook.
"So, a nets session a day before doesn't seem quite as important as what people have gone through. We are only driving from hotel to here, airport to hotel. Looking around, it is a reminder how lucky we are," he added.
In their quest to get the venue ready in time, the ground staff were seen using burning coal to dry the pitch to be used for the match. India have taken a unassailable 3-0 lead in the series.
Captaincy Criticism
Cook's role as a leader has been brought into question after the three consecutive defeats but he insisted that it is all part of the job.
"You get judged on your results as a captain don't you? And when you lose games of cricket you are under fire, it happens to everyone," Cook said.
"When Virat (Kohli) loses games of cricket he'll get criticised, when I lose games of cricket I get criticised. That's part and parcel of the job.
"Look at Dylan Hartley the England rugby captain. He wins games of rugby and it's all flying and obviously an incident last week (when he hit an opponent in the face) he gets criticised," added Cook.
Cook admitted reading the pitch wrong in the Mohali Test and also regretted using just two spinners in Mumbai.
"When you're part of the leadership group you live and die by those decisions and when it's going well everybody thinks you're brilliant and when you're doing badly everybody thinks you're terrible," he said.
'No regrets'
Cook insisted England's effort could not be criticised as they search for a consolation win.
Promoted
"We've put everything into this tour. I'll have no regrets on the effort and clearly we'd rather not be 3-0 down.
"One thing you can't fault us on is how hard we've fought as a side and I'm proud of how we've stuck together," Cook told reporters.
Topics mentioned in this article
India Cricket Team
England Cricket Team
India vs England 2016
Cricket
Alastair Cook