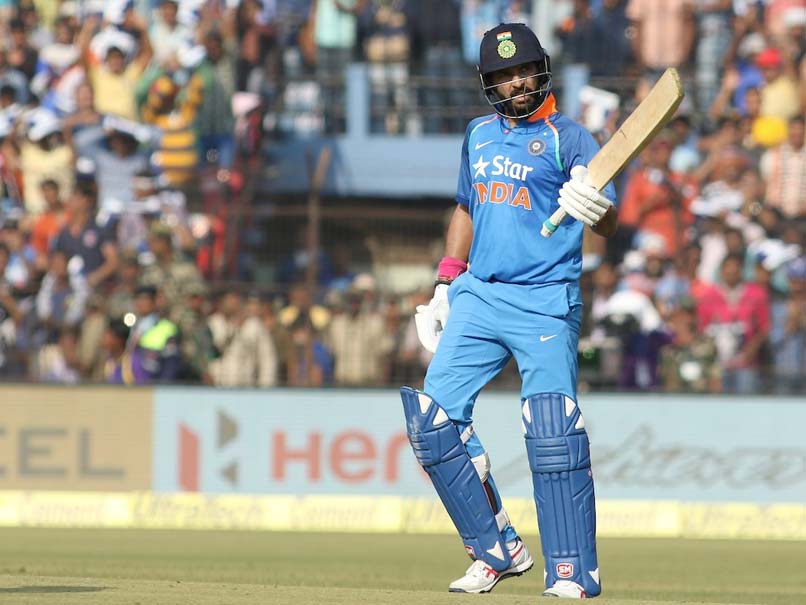 Yuvraj Singh came out in support of his good friend Virat Kohli.
© BCCI
The ongoing India-Australia Test series is being fought at multiple levels. Apart from the action on the pitch, there is a duel off it as well with the Australian media's constant attacks on Indian captain Virat Kohli. Not just journalists but Cricket Australia boss James Sutherland too took a jibe at Kohli, saying the 28-year-old did not know how to spell the word sorry. Earlier, a piece in an Australian newspaper had termed Kohli as the Donald Trump of world sport.
This comparison drew a strong response not just from Indian cricket fans but also Bollywood megastar Amitabh Bachchan. Kohli was also backed by Team India, with Cheteshwar Pujara addressing the media ahead of the Dharamsala Test.
Now star left-hander Yuvraj Singh too has come out in support of his good friend.
"It's a big compliment for Virat if Aussie media is comparing him with Trump. It means he is the best," Yuvraj told India Today on Thursday.
After the third Test in Ranchi ended in a draw, the Australian media once again targeted Kohli.
"Virat Kohli has become the Donald Trump of world sport. Just like President Trump, Kohli decided to blame the media as a means of trying to hide the egg smeared right across his face," read an article in the Daily Telegraph.
Bad blood between the two sides really blew up after the 'brain fade' issue in Bengaluru after the Australian skipper Steve Smith was seen seeking the dressing room's advice after being adjudged leg before wicket during his team's second inning in the match which India won 75 runs.
The issue had become huge as Indian skipper Kohli had given Smith a very animated send-off from the field and had then stated during the post-match press conference that the Australians had done the same thing on other instances as well.
The Board of Control for Cricket in India (BCCI) and Cricket Australia (CA) were involved in a bitter stand-off over the issue. The Indian board then withdrew its complaint against Smith after ICC decided not to take action against him.
Gavaskar had also been critical of the ICC for not taking any action against Smith.
Barely had the dust settled on the Bengaluru issue, things against erupted as Kohli's shoulder injury in the Ranchi Test led to another debate between the two sides.
Allegations and denials flew thick and fast between rival captains with the India skipper alleging that his team's physio Patrick Farhart was "disrespected" by Australians during the 3rd Test in Ranchi. Kohli said that some Australians unnecessarily taunted Farhart but Smith rubbished the claim.
"They (four-five of them) started taking Patrick's name. I don't know why. He's our physio. His job is to treat me. I don't find the reason behind it. I could not understand. You must ask why they have started taking his name," said Kohli after the Ranchi Test ended in a draw.
However Smith insisted that they never disrespected Farhart, who himself is an Australia.
"It was a bit disappointing. I didn't actually do anything. Virat was having a go at me saying I was disrespecting Patrick Farhart. It was probably the exact opposite.
"I think he probably did a pretty terrific job to be able to get Virat back on the field after that shoulder injury. He's a terrific physio and he obviously does a great job for them," said Smith.