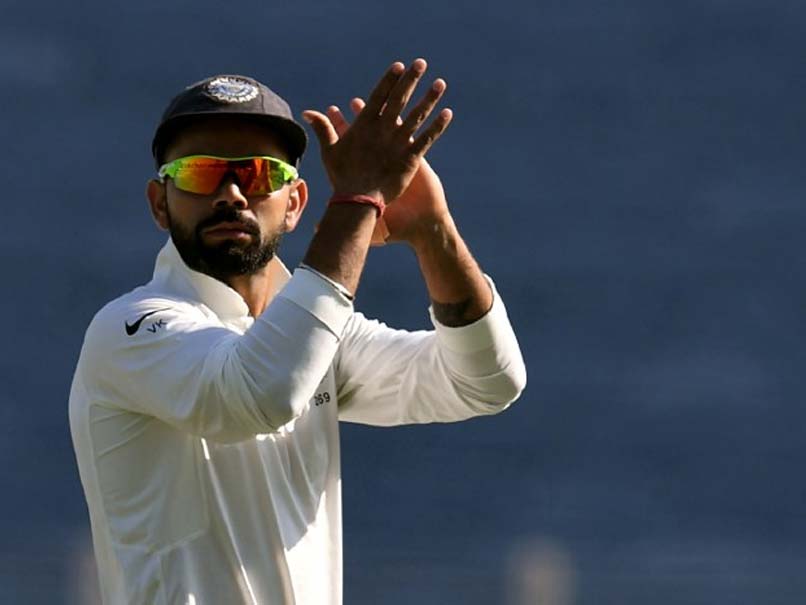 Virat Kohli received support from legendary opening batsman Matthew Hayden.
© AFP
The ongoing India-Australia series has made global headlines not just for the battle on the pitch but off it as well. From Harbhajan Singh's comments ahead of the 1st Test to the 'brain fade' row in the 2nd, there has never been a dull moment so far. Both camps have traded several verbal blows in a bid to win the psychological war. One such attempt was made by Ian Healy, former Australian wicketkeeper-batsman, when he said he was losing respect for Indian skipper Virat Kohli due to his constant sledging of Steve Smith's men.
Healy faced the heat not just from Indian cricket fans, but also from Kohli who said the opinion of one person made no difference to his life. The Delhi batsman also highlighted an instance from Healy's career, where the Aussie had lost his cool on the pitch. Several former players weighed in on the debate, further dividing public opinion.
The most recent cricketer to take a position on this matter was legendary opening batsman Matthew Hayden. Surprisingly, the former cricketer backed Kohli and even added that the Indian played the game just like he did.
"Virat, like I did, always walks the fine line. We are passionate about the game and we believe that the body language, attitude, temperament, discipline and domination are part of our arsenal. Sometimes, they spill over. The key here is respect. The only thing I play the game for is to earn respect from fellow players. I am sure that is exactly the same with Virat as well," Hayden told the Mumbai Mirror.
Hayden also added that, like Indian cricketers, he too had received plenty of love and affection from the local cricket fans.
"I can say that the Indian cricketers are a privileged society. They get a lot of adulation and even I started getting it here. I have actually become India-Australian and maybe in that order. I attended the BCCI awards function the other night because of the respect for the game. So did Virat challenge all this? No, he is earning respect."
The Australians have tried their best to unsettle Kohli. After Healy, former pacer Mitchell Johnson too took a jibe at the star batsman.
"He's obviously quite passionate, but I just think he's frustrated because he hasn't scored a run and he's letting his emotions get the better of him. You could sense the vibe change halfway through the match and it coincided with India getting ahead in the game," Johnson wrote in a blog for foxsports.com.au.