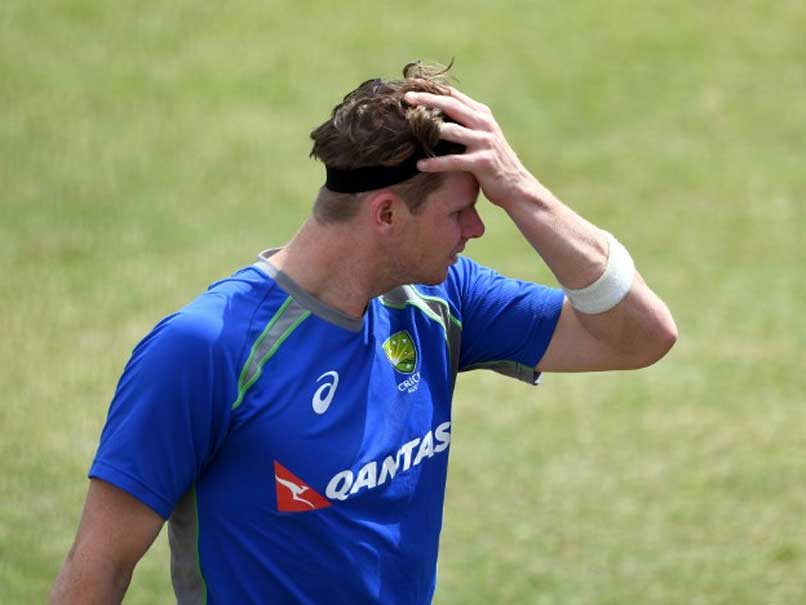 Smith apologised for his on-field actions
© AFP
Australia skipper Steve Smith tendered an apology after his team's eight-wicket loss to India in the 4th and final Test in Dharamsala, saying that there were times when he had lost control of his emotions. "It's been pretty intense throughout the series. At times, I have lost control over my emotions. I apologise for that," Smith said during the post-match press conference. The apology came at the end of the hard-fought Test series when Smith was presented with a trophy for being the lynchpin of the Australian batting, having scored three fine centuries.
While the Australian did not specify what he was apologising for, he had been in the thick of things on Monday, when he supposedly called Indian opener Murali Vijay a 'f***** cheat' for claiming a catch off Josh Hazlewood.
"At times I have been in my own bubble and have let my emotions slip. I apologise for that," Smith added.
The series had its share of controversies and hostilities that started with the infamous 'Brain Fade' of Smith, when he was caught on camera seeking clues from the dressing room while taking a DRS call.
The incident snowballed into a massive furore after Indian captain Virat Kohli stopped just short of calling Smit a cheat.
The hostilities didn't end after that and players from the two sides had regular on-field run-ins.
Smith, however, was gracious in defeat and lauded India for their dominance despite Australia's resolute show.
"(It was a) magnificent series. One of the best I have been a part of. Credit to India, they are a fantastic cricket side, particularly in their backyard. If you give them a sniff, they will take that," the Australian skipper said.
"For Australia, this is the toughest conditions for us. To challenge them so much, I am proud. A lot of people wrote us off. They said it was going to be a 4-0 whitewash. I am proud of the way we have competed. We have probably let a few moments slip," Smith said.
"Against India you can't do that. The middle session yesterday, when you lose five for 70, you put yourself behind. Credit to India. Umesh (Yadav) was fantastic. They have all been fantastic," he added.
(With PTI Inputs)