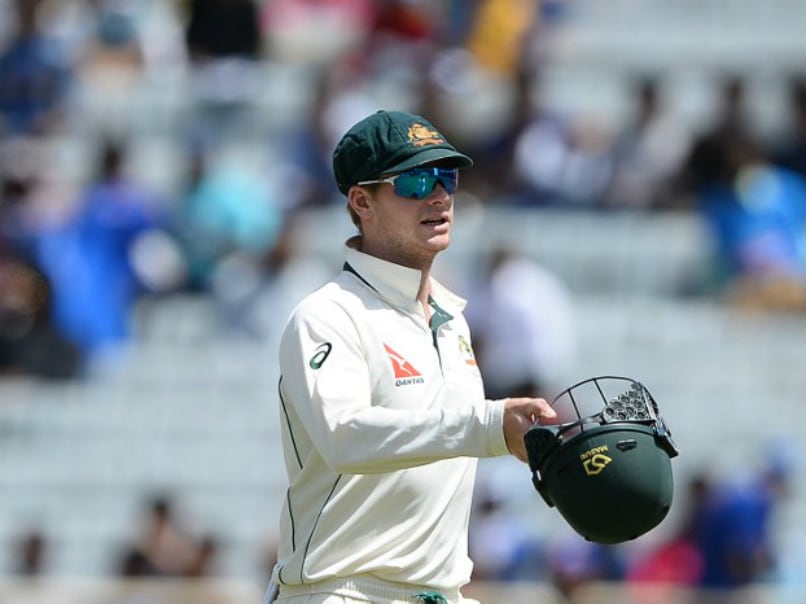 Camera footage of the Australian dressing room showed Smith let off an expletive-filled tirade.
© AFP
The fiery India-Australia series was set alight once again when cameras caught Australian captain Steve Smith supposedly calling India opener Murali Vijay a 'f***** cheat' after the Indian had claimed a catch off last Australian batsman Josh Hazlewood.
Murali took the catch in the close-in circle on the off-side and sprinted off for the dressing room to change into his batting kit, thinking that the Australian innings was over, since on-field umpire Ian Gould gave Hazlewood out.
However, the replays seemed to indicate that the ball had hit the ground before reaching Vijay's hands, and the decision was reversed.
Camera footage of the Australian dressing room subsequently showed Smith let off an expletive-filled tirade, supposedly aimed at Vijay.
In response to @BenHorne8 tweet. This is the video. pic.twitter.com/TiiClKS1BH

— Neroli Meadows (@Neroli_M_FOX) March 27, 2017
Australian batting coach Graeme Hick defended Vijay and refused to comment on Smith's words, the Herald Sun said.
"I haven't seen that part of it but we have our own little pods watching it and the ball definitely touched the ground," Hick was quoted as saying by the Herald Sun.
It is understood that the Board of Control for Cricket in India (BCCI) is not too happy with Smith's behaviour but would not be filing any official complaint. While the BCCI would not specify what the abuse was, they were unhappy with the fact that Smith had abused Vijay.
Smith has been in the thick of things right since the Bengaluru Test when he was almost accused of cheating by rival skipper Virat Kohli for seeking dressing room help in the now-famous 'brain fade' case.