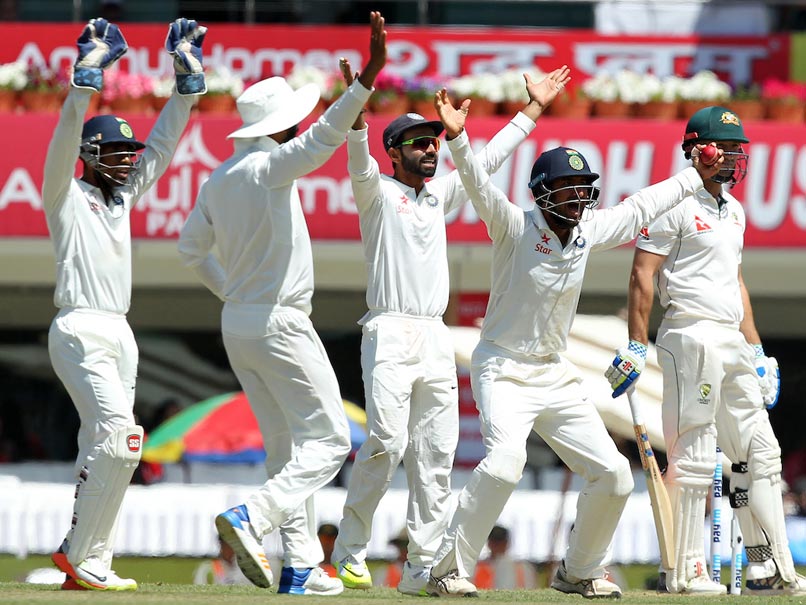 R Sridhar said that Ajinkya Rahane did his best to keep the energy up on the ground.
© BCCI
India's fielding coach R Sridhar was all praise for stand-in captain Ajinkya Rahane and said that the middle-order batsman did his best to keep the energy up on the ground by communicating well with the players. Rahane took charge after Virat Kohli had to walk off the field due to a shoulder injury in the 40th over of the Australian first innings."Ajinkya did a very good job. He was very sure of his plans. Ajinkya being Ajinkya, he was taking advice from the seniors, Aswhin and Ishant. In Virat's absence, he kept the energy well. He positioned himself in the outfield and made sure he communicated well with the bowlers," Sridhar said at the post-match press conference.
"It was probably the better batting day in the series so far. Pitch was nice and placid. It's not that we are in the situation for the first time during this home season. It was a very good day one batting track. We will see how it unfolds tomorrow," Sridhar said.
Sridhar also asserted that India are very much capable of bouncing back in the game after enduring a tough first day since they managed to stage a comeback against England when the visitors posted big first innings totals in Mumbai and Chennai in the previous series.
"We have been in the same situation. In Mumbai, Chennai and we have come back and got ourselves in the match."
Reacting on Wriddhiman Saha's comic attempt to claim a catch off Smith, he said: "We all know the rules. When the ball stuck on the pads, it's a dead ball. That pretty much ends the episode. He was maybe playing for the gallery. But the rule was quite simple."
(With inputs from PTI)