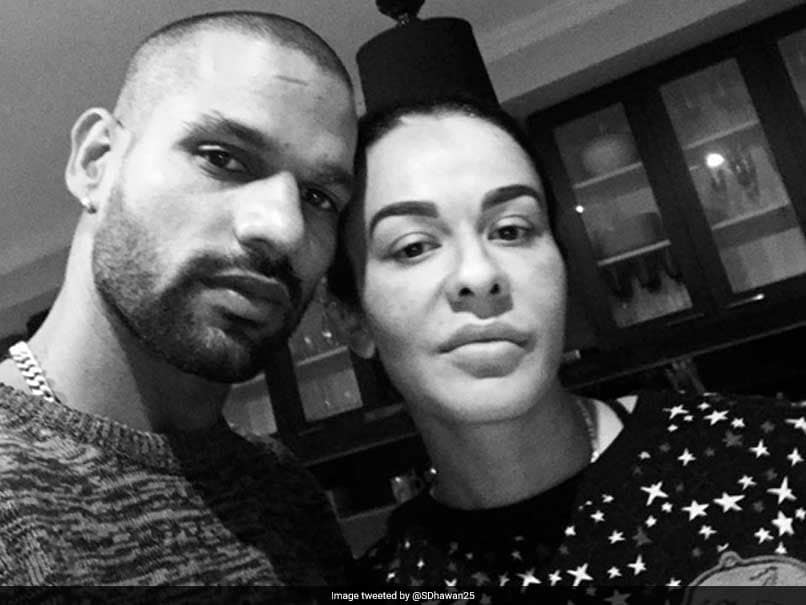 Shikhar Dhawan uploaded a picture of the duo on Twitter.
©
Team India will miss the services of opener Shikhar Dhawan for the first three One-Day Internationals (ODIs) against Australia which starts on September 17. Few days back, Board of Control for Cricket in India (BCCI), in a press release stated that Dhawan will miss the first three ODIs as he needed to attend to his wife, who is unwell. The left-handed batsman, in a lovely gesture, took to Twitter and uploaded a picture of the duo. "Glad to be here with my wife. Will be her strength at this moment of time. hope surgery is going to go well in the coming few days," tweeted the Delhi batsman. Dhawan and Ayesha Mukherjee got married on October 30, 2012.
Fans sent their best wishes to Dhawan and Ayesha.
Don't worry champ ..she will be fine..stay with her and make a come back to the cricket ground in the gabbar style..

— Rahul Ranjan (@Ranjanrahul07) September 16, 2017
Yes sir, we will pray to god for your wife of surgery....i hope everything is fine after few days....

— Roshan yadav (@Roshany17) September 16, 2017
The 31-year-old had also missed the last ODI and a lone Twenty20 against Sri Lanka earlier this month as he flew back to India to attend to his ailing mother.
Dhawan later had uploaded a photo with his mother and captioned it as, "Mom is recovering... Her health is much better than before. Thank you every1 fr your support."
In Dhawan's absence, it is more than likely that Ajinkya Rahane will open the innings for India along with Rohit Sharma. At a press conference, on Saturday, India captain Virat Kohli said, "We are backing Ajinkya Rahane at the top of the order."
India, who will host Australia for five ODIs and three T20Is, had won the last ODI series against Australia 3-2 at home under the captaincy of Mahendra Singh Dhoni in 2013.