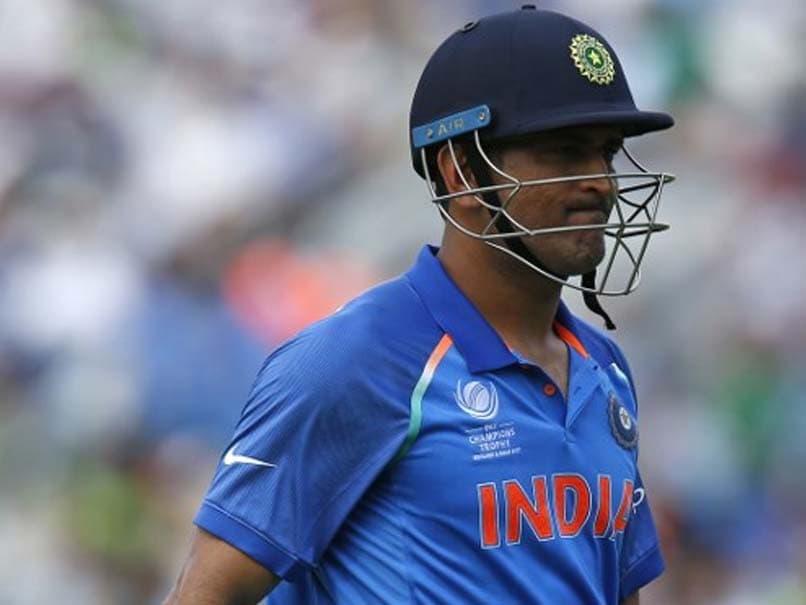 MS Dhoni retired from Test cricket in 2014 in Australia
© AFP
Former Pakistan opener-turned-commentator Rameez Raja questioned the Board of Control for Cricket in India's (BCCI) decision to give Mahendra Singh Dhoni a Grade A contract despite him retiring from Test cricket in 2014. Raja came down heavily on the Indian cricket board and Pakistan Cricket Board (PCB) for neglecting Test cricket as a result of which the longer version of the game is losing its importance in the sub-continent. Raja, a member of the influential MCC World Cricket Committee, attended the body's meeting on Tuesday.
"You have to acknowledge and respect the status of Test match cricket and it has to come from the cricket boards, in Asia specifically," Raja said, as quoted by AFP.
"For example, MS Dhoni retired from Test cricket yet got the A-grade contract from the BCCI, Shahid Afridi retired from Test cricket yet got the A-grade contract from PCB.
While Dhoni called time on his Test career in 2014 when India was touring Australia, Afridi decided to call it a day in 2010 after playing a Test match in almost four years in England.
"It is under a lot of stress in Asia but if we have a properly planned Test match championship, that's the way out of this, otherwise we will be struggling to put aside as much money as is available for the T20 leagues," Raja insisted.
The growing popularity of T20 domestic leagues in the sub-continent can also be a reason behind Test cricket's dying status but Raja firmly believes that poor scheduling in Asia is also a factor that cannot be ignored.
"It's got to get better. In Asia, for example, because of poor Test match scheduling, the interest is dwindling. When you go back home you are never sure if you are going to have a one-Test series, a two-Test series or whether you are going to have a Test series at all," said the 54-year-old.
Talking about the prospects of organising a World Test Championship, Raja said," I feel that the ICC has a decent plan in the shape of the World Test Championship. There should be a window for that and everything else should stop for a period of two months so the best players are available to play Test cricket."
(With AFP Inputs)