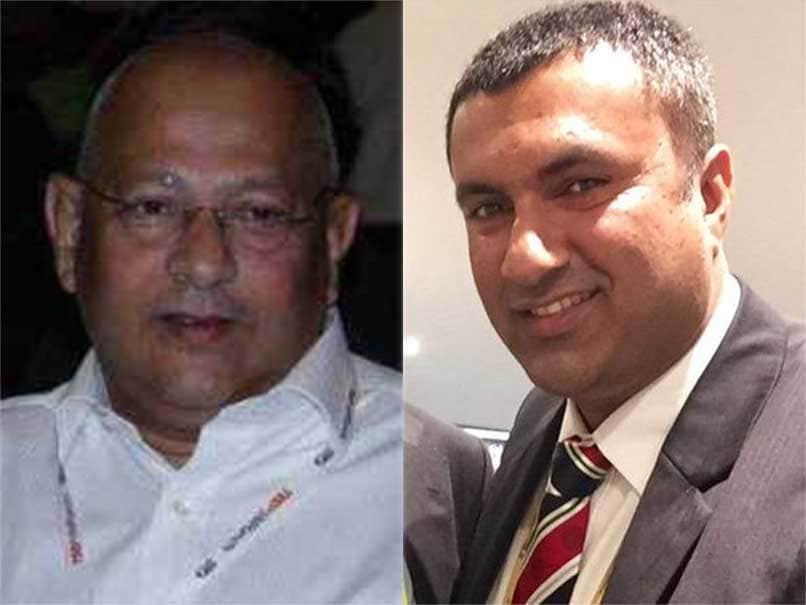 Amitabh Choudhury and Anirudh Chaudhary will represent BCCI at ICC meeting.
© NDTV
The Board of Control for Cricket in India (BCCI) told the Supreme Court on Wednesday that only one person can attend the International Cricket Council (ICC) meet and wanted the court to modify its order. The court had earlier nominated three persons - Vikram Limaye, Amitabh Choudhury and Anirudh Chaudhary - to attend the meeting in Dubai from February 2 to 5.
Gopal Subramanium, Amicus Curiae in the BCCI case, told the court that he had already written to the ICC for accommodating the three members nominated by the Supreme Court. The Supreme Court will take the case at 2 pm on Wednesday.
BCCI moved the court seeking its nod to permit all three persons authorised by it to represent the cricket body in the ICC meet.
The Supreme Court-appointed Lodha panel said a request had been sent to ICC chairman Shashank Manohar to accommodate all three BCCI representatives in the meet, as authorised by the Supreme Court.
Senior advocate Kapil Sibal, appearing for Tamil Nadu Cricket Association (TNCA), said that out of three authorised persons, only Limaye has been asked to attend the meeting and this is against the order passed by the court. A bench headed by Justice Dipak Misra said that it would hear the matter at 2 p.m.
As per ICC rules, only one member of a cricket board can represent the body in the meeting.
On January 30, the top court had appointed a four-member committee of administrators headed by former Comptroller and Auditor General (CAG) of India Vinod Rai to run the affairs of the BCCI and implement court-approved recommendations of the Justice RM Lodha panel on reforms in the cash-rich cricket body.
Other three members of the committee include historian Ramachandra Guha, IDFC Managing Director Vikram Limaye, and former Indian women's cricket captain Diana Edulji.
The bench, headed by Justice Misra, had also paved the way for the Indian cricket board's representation in the crucial ICC meeting by appointing cricket administrators Amitabh Choudhary and Anirudh Chaudhary of BCCI along with Limaye for the purpose.
While naming the four members for the committee of administrators (COA), the court had rejected the suggestion of Attorney General Mukul Rohatgi to appoint the Secretary of Sports Ministry as one of the administrators, saying its July 18, 2016 judgement had specifically debarred ministers and government servants from holding any office in the BCCI.
The bench also made it clear that the BCCI CEO would report to this COA and, with the assistance of the counsel of the board, apprise the administrators about the implementation of the Lodha panel recommendations accepted by the top court.
The COA will place before the court within four weeks the report about the recommendations for reforms in the cricket body complied with by BCCI, it said.
(With A Vaidyanathan and PTI inputs)