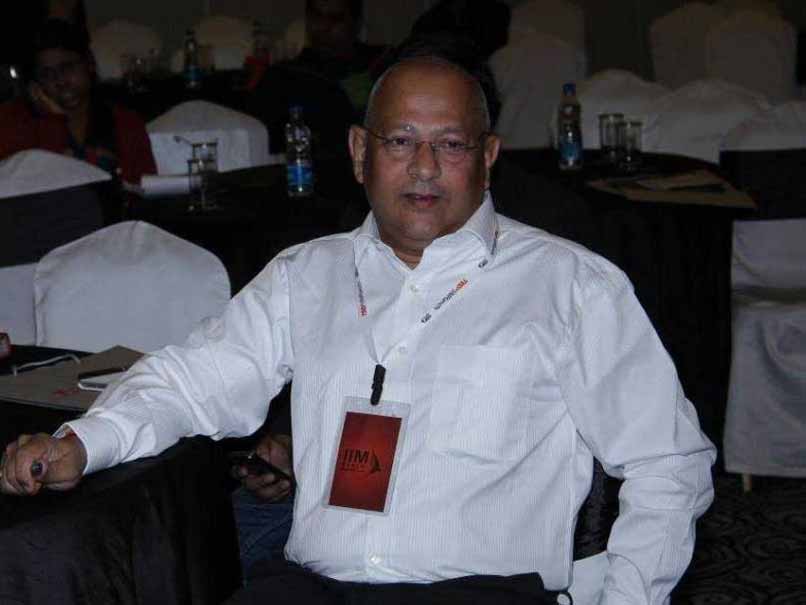 Amitabh Choudhary barred by the BCCI panel to convene the selection meeting
© Amitabh Choudhary/Facebook
The Vinod Rai-led administrative panel on Tuesday barred BCCI joint-secretary Amitabh Choudhary from convening the selection committee meeting, called to name the team for the lone Test with Bangladesh. The meeting, being held in a hotel in Delhi, saw some interesting turns of event as the panel instructed the Board of Control for Cricket in India Chief Executive Officer Rahul Johri to convene the selection meeting, instead of Choudhary. Three members of the four-strong committee of administrators had their own meeting in Mumbai, with Ramchandra Guha being the absentee.
It is understood that Choudhary was the first man to reach the hotel for the meeting, with the selectors reaching later.
The administrative panel, which was holding its own meeting in Mumbai, said that Choudhary could not convene the meeting and asked Johri to do it instead.
Johri, who is also in the meeting in Mumbai, will reportedly attend the selection meeting via video conferencing.
Three members of four-strong panel met at the IDFC Bank office in suburban Mumbai, where they dismissed the BCCI's suggestion that they did not need a CEO any longer.
One day after being appointed, Vinod Rai, Diana Edulji and Vikram Limaye met for the first time inn Mumbai.
Sources said that the BCCI officials said they didn't want the CEO to continue, a suggestion that was turned down by the panel.
While Rai is the former Comptroller and Auditor General of India (CAG), Limaye is a veteran banker. Edulji is the former skipper of India's women's team.
Rai said it was just a familiarisation meeting.
The meeting will continue on Wednesday in Delhi as historian Ramachandra Guha, the fourth member of the panel, could not attend Tuesday's meeting.