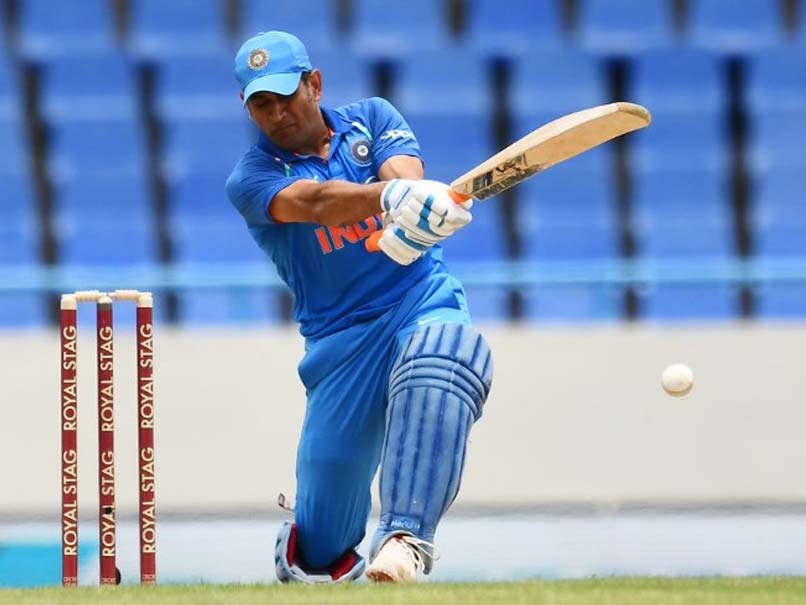 MS Dhoni has scored 64 fifties in ODI cricket.
© AFP
Former India captain MS Dhoni's 78-run knock in the 3rd ODI against the West Indies helped go past the legendary Adam Gilchrist to become the second highest run-scoring wicketkeeper-batsman. Dhoni's fifty in the 4th ODI has now taken his ODI run tally to 9496 runs. Gilchrist, who has 9410 ODI runs, took to Instagram to congratulate Dhoni with a special message. "Congrats on passing me, young fella. Was always a matter of time. #msd #2ndhighest #keepers," he wrote.
Dhoni still has a lot of run-scoring to displace Kumar Sangakkara from the top. The iconic Sri Lankan cricketer has 14234 ODI runs to his credit.
Virat Kohli and Co. were chasing a meager target of 190 runs against the West Indies in the 4th One-Day International (ODI) at Antigua on Sunday.
Dhoni, considered one the greatest finishers in world cricket, couldn't rescue Indian team despite batting till the very end, almost. Interestingly, four years ago playing in West Indies Dhoni was in a similar situation against the hosts.
India needed 15 runs in the last over for a win. He got that in only three hits. This time, he crawled till the 49th over, putting India in a situation where they needed 16 off the last two. He could have taken a single in the last ball of the 49th over, may be.
Dhoni trusted his instincts to go for the big one, but was found caught in the long-on ending his innings at 54 off 114 balls.