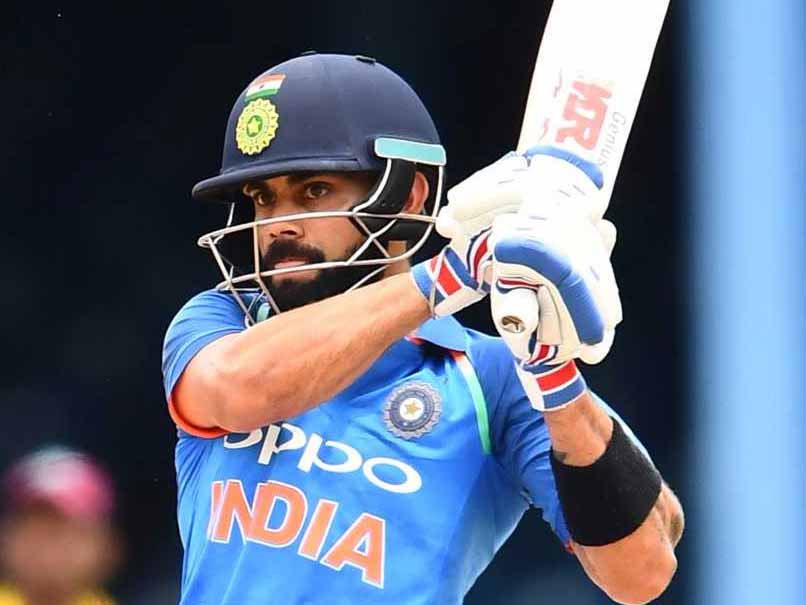 Kohli was not impressed by India's effort in the field.
© AFP
Indian cricket captain Virat Kohli was critical of his team's show against West Indies in the one-off T20, saying his team was sloppy with both the bat and ball and did not deserve to win. Put into bat, India scored 190-6 on a batting belter but Evin Lewis stroked an unbeaten 125 off 62 balls with as many as 12 sixes and six fours as the reigning World T20 champions knocked off the runs in just 18.3 overs.
The Trinidad left-hander got a couple of reprieves with Mohammed Shami and Dinesh Karthik being the offenders.
"Even in the first innings, we could have added 25-30 extra. We were on course for 230. And in the field as well, we dropped a few chances and if you don't grab them you don't deserve to win," Kohli said after the match.
"If you give a good start up the order, one batsman has to bat through. I think Dinesh was good, but we needed someone to get 80-90 which a team needs in T20 cricket, I think.
"Then we didn't start well with the ball and didn't field well either. All these games are good feeders of how guys react to situations."
Kohli feels India's T20 team is still in a transition and there would be bad days but overall he was happy with the team's performance.
"West Indies have a good T20 team, they have carried on with the same team for a couple of years. And in experimental stage, we'd have up and downs. But we need to keep going. One game in the ODIs we lost, we won three convincingly," he said.
"T20s is anyone's game, and one game doesn't make a series according to me. Overall, we enjoyed the tour."
(With inputs from PTI)