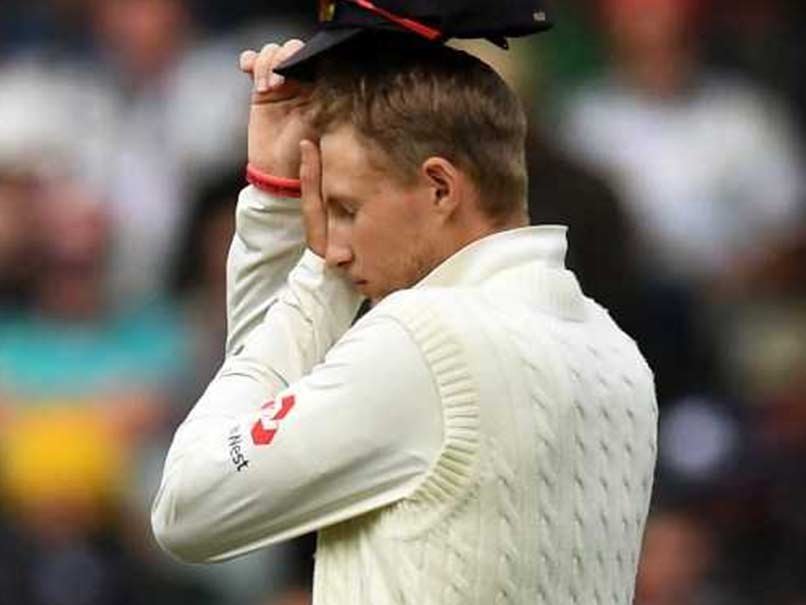 Joe Root has received quite a bit of flak after England's poor performance in the ongoing Ashes.
© AFP
England's Ashes 2017 hopes hinge on the Perth weather. Start of the final day of 3rd Ashes Test was delayed due to rain and a wet pitch with Australia needing six more wickets to win the match and retain the Ashes. With rain playing spoilsport, lunch was called early without a ball being bowled on the fifth day. Kevin Pietersen, who is on commentating duties for the Ashes series, took the opportunity to poke fun at current England captain Joe Root by posting a hilarious picture on his official handle. However, fans on Twitter were not too impressed with the former England batsman's post.
Pietersen posted a morphed picture of Root holding a water pistol and captioned it: "Captain Fantastic".
Captain Fantastic! #Ashes pic.twitter.com/rV3n55P7Y5

— KP (@KP24) December 18, 2017
That led to some angry fans taking on Pietersen for his lack of respect for the English skipper.
Used to have respect for you KP, now your showing your true petulant colors. How'd you go as captain of England again??? Oh yeah thats right...

— Marcus Stubbs (@Stubbzie76) December 18, 2017
KP troll @root66 and cook as if he was never in the team when England was whitewashed by Australia last time, he should look himself into mirror because he was also not able to win a game for England

— Shazia Naaz (@ShaziaNaaz7) December 18, 2017
Don't upload such pics @KP24 your case is getting stronger for the come back and why Morgan is not in the test side???

— Haider Rezvi (@haider_rezvi84) December 18, 2017
He is a great captain and a great person

— Subhasish pramanik (@Shubhpramanik02) December 18, 2017
plz not let him down he is a world class player he learn from it

— Zaid Shaikh (@MohammedZaidSh3) December 18, 2017
So much easier from the commentary box

— Jai Sharma (@Jai_Sharma) December 18, 2017
you can't do the blame game, nope. May or may not be a best Captain, that's team ethics not to blame.

— vijayakumar S (@vksreddy) December 18, 2017
I've got a pistol in my pocket baby, I've got it pointing at you KP. Stop this nonsense.

— Sam Jeez (@Slamma1969) December 18, 2017
Sarcasm much?

— Critical Eye (@DWBal4) December 18, 2017
You're a looser fantastic

— . (@AnonKoshur) December 18, 2017
Showers and overnight water damage to the pitch prevented any play in the first session, raising England's hopes of remaining alive in the series.
Australia need just six more wickets to reclaim the Ashes.
A draw would mean England can still retain the Ashes with wins in the last two Tests in Melbourne and Sydney.
England were 132 for four, trailing by 127 runs with Dawid Malan on 28 and Jonny Bairstow on 14.
Strong winds and heavy showers lashed Perth on Sunday night and continued on Monday morning, but the main concern was a damp patch just outside the popping crease at the southern end of the ground.
The reason for the damage was unclear, although there was speculation it might have been linked to strong winds lifting the covers.