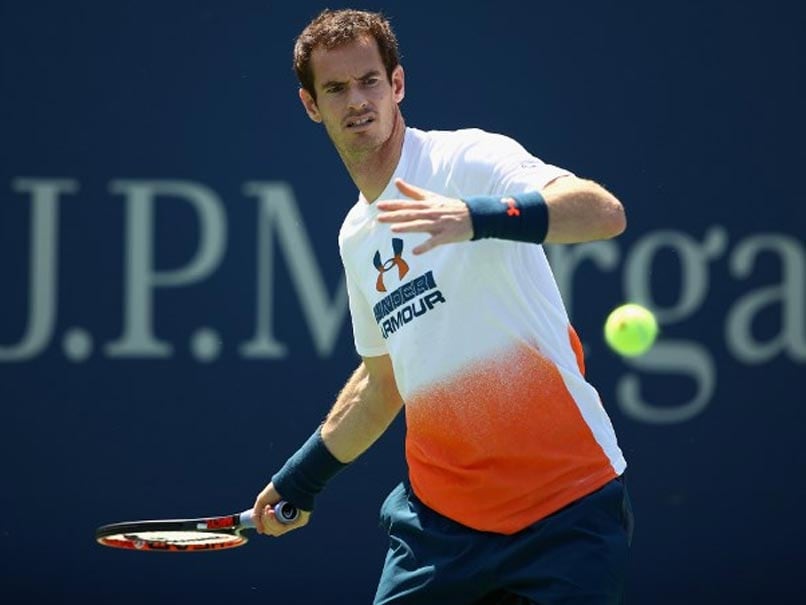 Andy Murray has pulled out of the 2017 US Open due to an ongoing hip injury.
© AFP
World number two Andy Murray withdrew from the US Open 2017 on Saturday, saying a nagging left hip injury had left him unable to compete in the year's final Grand Slam tournament. Britain's Murray, a three-time Grand Slam champion whose first major title came in 2012 on the New York hardcourts, was uncertain about his status for the remainder of the season. The 30-year-old Scotsman has not played since a five-set Wimbledon quarter-final loss to American Sam Querrey last month. Murray suffered the injury in a five-set French Open semi-final loss to Swiss Stan Wawrinka in June.
"Did pretty much everything that I could to get myself ready here and took a number of weeks off after Wimbledon," Murray said.
"I spoke to a lot of hip specialists. Tried resting, rehabbing, to try and get myself ready here. Was actually practicing OK the last few days, but it's too sore for me to win the tournament and ultimately that's what I was here to try and do.
"Unfortunately, I won't be playing here this year."
Murray becomes the fifth top-10 player to withdraw from the tournament due to injury, joining Wawrinka, Serbia's 12-time major champion Novak Djokovic, Japan's former runner-up Kei Nishikori and Canadian Milos Raonic in recovery mode.