Story Progress
Back to home
Shaun Pollock Disappointed By India's Approach In Test Series vs South Africa
Shaun Pollock was surprised that the Indian batsmen didn't do better in the Test series.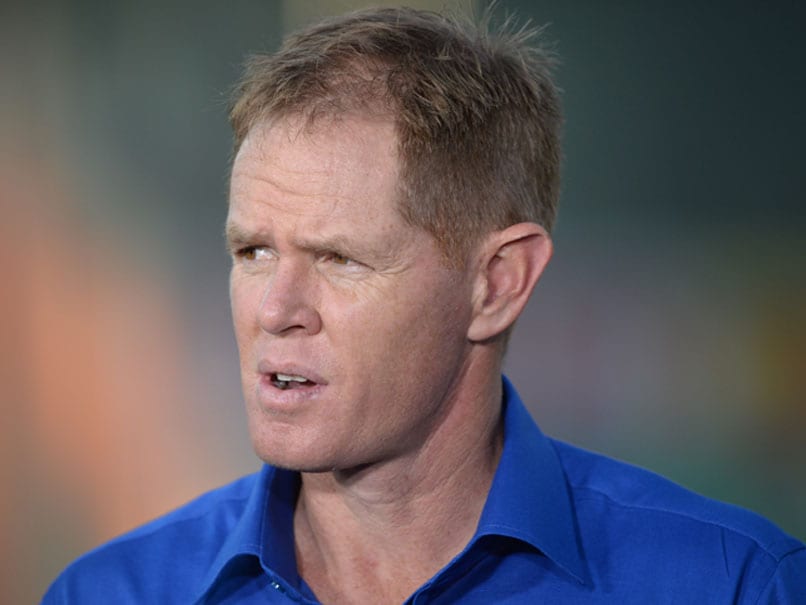 Shaun Pollock said, Virat Kohli, as captain, is trying to instil new confidence in the team.
© AFP
Highlights
Pollock was surprised by India's approach in the Test series

Pollock wasn't impressed by India's performance with the bat in Tests

India lost the 3-match Test series 1-2
Former South Africa captain Shaun Pollock said on Wednesday that he was surprised by India's approach in the recently concluded Test series, which they lost 1-2. Pollock added that he believed India's batting was going to be their strength but was taken aback by the dismal performance of the batsmen. "I was a little bit surprised by their batting. When they came on this tour I thought it was going to be their strength. I was a bit disappointed by the way they went (in the Test series)," Pollock said.
The South African pace bowling great further spoke about how India should have prioritised winning the Test series instead of a much-acclaimed first-ever historic ODI victory.
"Looking back, I think they have identified that preparation-wise they needed to be here for more time. I suppose it goes down to what are the actual goals you want to achieve. If you want to win Test series away from home, then you have to give them more priority. And priority means more preparation.
"I think going out to England, we have heard some guys are going to play county cricket. So preparation wise I think they will be better equipped when they go there or to Australia," said the former all-rounder.
India lost the three-match Test series 1-2, after being walloped in the first two games, but have secured a first ODI series win.
"We have seen they are now settled in ODIs. Probably they could have structured the tour better and had ODIs before Tests, and that could have been better preparation for India," Pollock remarked.
"I think practice matters. You need to have two practice matches and have a guarantee that you are genuinely good opposition than just developing players. You have to set your goals."
South Africa's all-time leading Test wicket-taker added, "Is it a great thing to win the ODI series or is it a great achievement to come and win a Test series in South Africa, which you haven't done? Maybe that is where the priorities haven't met the same preparation."
Virat Kohli's form in the ODI series has been one of the highlights for India in the ODI series, and a reason for their triumph. The skipper has 429 runs in five matches, while he was also the only batsman on both sides to score a hundred in the Test series.
Talking about Kohli's performance, Pollock said, "He wasn't fearful of the conditions and he wanted to grind out performances. He obviously came here with the right mindset. I thought the rest of the batting group would have been similar, but there wasn't anyone else who supported him particularly in the Tests," said Pollock.
Pollock said, as captain, Kohli is trying to instil new confidence in the team.
Kohli has had some guys support him in the ODIs and that is why India have been so good. It is a slightly depleted (South African) team but in saying that the wins India managed especially in the first three were very comprehensive."
When asked about Kohli s on-field aggressive brand of leadership, the former South African skipper said, "I am not saying aggression is what he is offering, but its more the attitude that I can back myself, win the battle and come out on top."
"Malcolm Marshall taught me to have a great respect for the opposition but also to have a great self-belief that wherever you come up against them, you respect them but you win the battle."
On Kohli's aggressive approach, he further added, I think that is what he wants to install (in the Indian team), and the confidence."
The key is to strike a balance.
"I suppose its always edgy, or can be. Confidence might go into over aggression and overconfidence and that is the balance that they need to find. But you can always curb that aggression and attitude.
"In international sport, you have to have emotion, but it matters how you channel that emotion towards being calm and towards performance rather than peripheral issues, he added.
Pollock was all praise for the Indian bowling attack that managed to take all 60 wickets in the Test series and continued to impress in the ODIs as well.
"That's fantastic. But you have to look at surfaces that they have played on. The hardest one to get wickets was Centurion, but on the other two, there was plenty of assistance. But yes, I am impressed with India's stock, said Pollock.
The former captain felt India now have plenty of options in bowling, unlike in the past.
"Its the first time that India have had 5-6 guys that can be picked and do a good job. In past India have relied only on Javagal Srinath and Zaheer Khan, or somebody like that."
Promoted
"Even the spinners did a good job. So the bowling was good. If you can keep those bowlers together as a group there is no reason why India cannot be successful in England and Australia where the fast bowlers will have to do a job," Pollock signed off.
(With PTI inputs)
Topics mentioned in this article