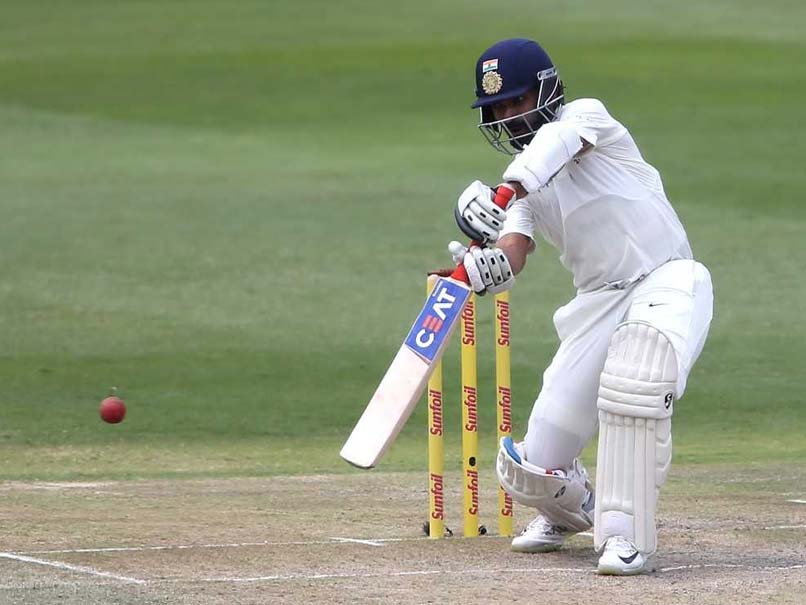 Ajinkya Rahane plays a shot on the third day of the final Test against South Africa
© BCCI
India vice-captain Ajinkya Rahane on Friday said that no one blamed the pitch when South African batsman Hashim Amla scored 60-odd runs during the first innings. The third day of the third Test between South Africa and India was called-off early after a long discussion by the match umpires with the respective team captains following the incident where a back of a length delivery from Jasprit Bumrah hit Deal Elgar on his helmet. Umpires Aleem Dar and Ian Gould had consulted earlier because of unusual bounce and deviation on a pitch which former Indian captain Sunil Gavaskar described as "dangerous". 
After Elgar was struck late in the afternoon by a sharply lifting delivery from India's Jasprit Bumrah, match referee Andy Pycroft joined the umpires on the field and the third day of the third and final Test was halted. South Africa, set 241 to win, were 17 for one.
"New ball is challenging but you cannot call it dangerous, When Amla got 60, no one talked about the pitch. Everybody talked about how he played," the Mumbai batsman told reporters. 
"I hope Elgar is fine, but I don't think pitch is too dangerous. I don't know what the ICC is going to do, but as a team our focus is to get on with the game," Rahane added.
(With IANS Inputs)