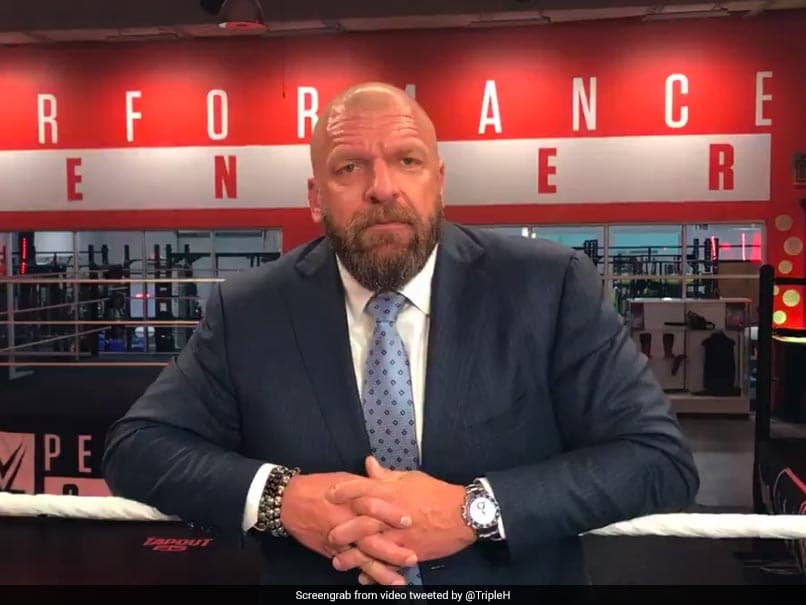 Triple H took to Twiiter to issue a warning to Jinder Mahal.
© Twitter
With the World Wrestling Entertainment (WWE) mega-event showcasing the Cerebral Assassin, Triple H, and The Modern Day Maharaja Jinder Mahal a week away, the tension between the two is increasing. A few days ago, Mahal had issued a threat to Triple H, saying that he will be unstoppable in front of his people and that Triple H will bow down before him. However, the 14-time World Champion took to Twitter to warn to the former WWE Champion of the severe consequences that he will face.
"Jinder Mahal, as December 9 approaches, you must ask yourself why, why am I back, why am I stepping into the ring, why am I coming to India to New Delhi to face the Modern Day Maharaja, Jinder Mahal," said Triple H.
He further added that it is upon him to ensure the future and push athletes to the limits to make them better than they were the day before.
"See Jinder it's my job now, my place to ensure the future. How I ensure that future is by making sure that athletes are the best. I push them to the limits. I make sure that everyday they learn lessons that make them better than they were the day before. Jinder I have taken it upon myself then to make you better.
When you step into the ring on December 9th @JinderMahal...I will teach you there is only ONE king. @WWEIndia pic.twitter.com/i5rZQNMjEI

— Triple H (@TripleH) November 29, 2017
"Sometimes the best way to improve is to learn from your failures. So I come to New Delhi on December 9th Jinder, in front of 1.3 billion of your people and I come there to teach you, to ensure that you are everything that you say you are in the future," he added.
However, Triple H did not fail to mention that he is the only one true king and Mahal will be humbled before his people.
"I come there to teach you a lesson that only I can teach. Because when you step into my ring, you are no longer in India, no longer in front of 1.3 billion, you are in my world. And in my world, Jinder, there is only one true king, One King of Kings," warned Triple H.
With the 'dream match' set to be played on December 9 at Indira Gandhi Indoor Stadium, Delhi, it is safe to say that both the wrestlers are gearing up for the big-ticket and will leave no stones unturned to prove their dominance.