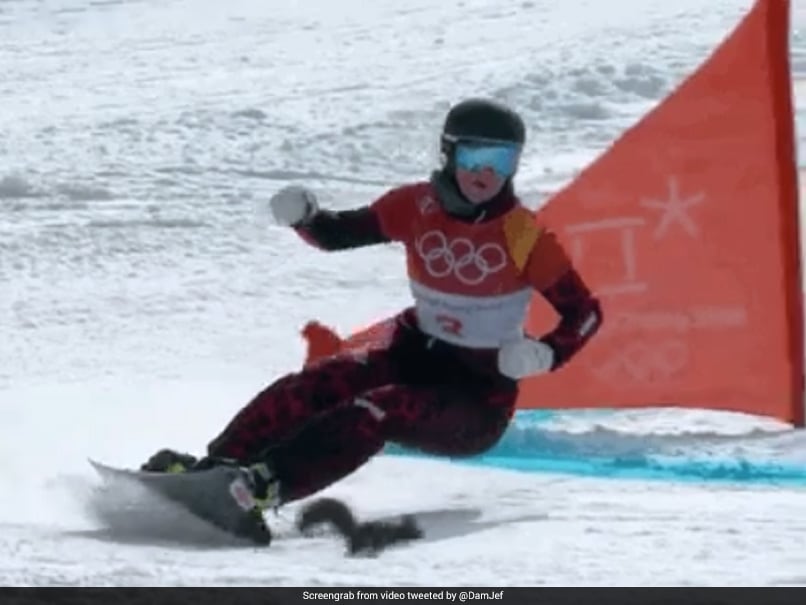 A squirrel nearly took out Austrian snowboarder Daniela Ulbing at the Winter Olympics.
© Twitter
The 2018 Winter Olympics in South Korea has had many a memorable moments but few could compare to what transpired on the snowboard parallel giant slalom course on Saturday. A daredevil squirrel decided to gatecrash the snowboarding event and ended up nearly taking out Austrian snowboarder Daniela Ulbing. The furry intruder came within a whisker of meeting its end but somehow Ulbing managed to avoid the collision. Harbouring an apparent death wish, the squirrel skipped under the board of the Austrian when she was in full flight.
Don't know whose reaction was more impressive, the snowboarder or the squirrel #PyeongChang2018 pic.twitter.com/fN9VB1mwCw

— Barry Kenny (@barrykenny) February 24, 2018
Spectacularly, not only did the Austrian recover from that close-call but went on to beat Russian Milena Bykova and reach the quarterfinals of the event.
"I saw it coming from the right side and it was so close to my board," said Ulbing, who survived her brush with the squirrel but failed to beat gold medallist Ester Ledecka in her next run.
"I've never seen anything like it, that's never happened before. It was a big one. Happily it's okay," she added, after coming within inches of making mincemeat of the cheeky rodent.
"I'm glad it worked out and I didn't kill it."
Ledecka dominated her pet event as the Czech star completed a historic Olympic double after capturing shock super-G gold in alpine skiing last weekend.
Ledecka joined Thorleif Haug and Johan Groettumsbraten as the only athletes to achieve a multi-sport double at the Winter Games. Both Norwegians won in cross-country and Nordic combined.
As Ledecka rewrote the rule book, Norway took bronze in the inaugural alpine skiing team event to reach 38 medals, breaking the record of 37 set by the United States in 2010.
(With AFP Inputs)