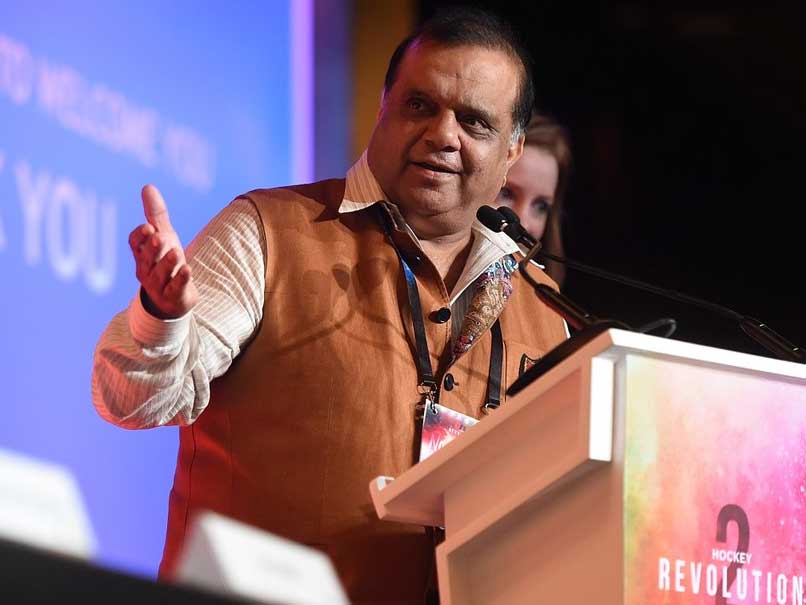 Narinder Batra is Indian Olympic Association's associate vice president.
© FIH
International Hockey Federation (FIH) president Narinder Batra has blasted the Indian Olympic Association (IOA) for appointing Abhay Chautala life president. Batra, who is IOA's associate vice president, threatened to resign from the body if Chautala was not removed.
Kalmadi and Abhay Chautala, both politicians charged with corruption, were appointed as Life Presidents on Tuesday evening by the IOA.
"I don't agree with it at all. Rule 5 of IOA's constitution clearly states that anyone who has been charged/framed under IPC or under prevention of corruption act, he can't be in IOA. I don't know exactly what charges have been levelled against Kalmadi and Chautala," Batra was quoted as saying by PTI.
"Keeping the interests of Indian sports in mind, they both should not accept the life presidency of IOA until their names are cleared. It sends out negative signals to the global sports fraternity," he added.
Following the uproar over his appointment, Kalmadi declined the post on Wednesday.
(With inputs from PTI)