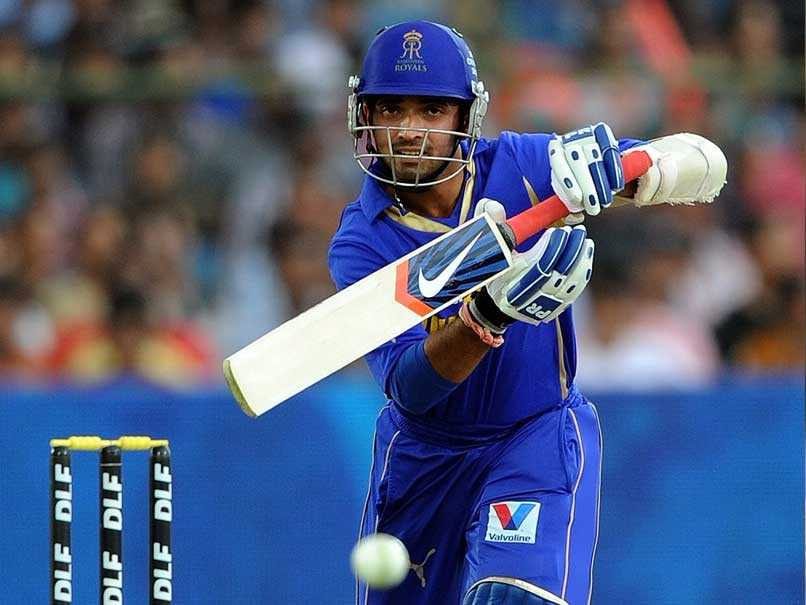 In the 111 matches played in IPL, Rahane has accumulated 3057 runs at an average of 33.59.
© AFP
Ajinkya Rahane would surely have preferred to don the mantle of Rajasthan Royals (RR) captaincy under happier circumstances. The barring of Australian Steve Smith under the unhappy circumstances surrounding the ball-tampering issue have left the Mumbai man with the dual role of reviving RR both on and off the field. Rahane was always viewed as a Test match specialist, a batsman who dug in, put a price on his wicket and accumulated runs. However, over the years he has redefined not only his batting but has also forced people around the world to sit up and talk about his versatility. After spending his initial few years in the Indian Premier League (IPL) with the Mumbai Indians, Rahane found his reckoning with RR and has been instrumental in their campaigns over the past six years.
All along he has earned the respect of his franchise and this experience has helped his game at the International level too. He is the vice-captain of the Indian Test team and hence when Smith was banned the league, the appointment of Rahane as the leader was no surprise.
In the 111 matches played in IPL, the 29-year old has accumulated 3057 runs at an average of 33.59 and with a strike rate of 120.59. Along the way, he has scored 25 fifties and one century and as a captain, he will be the fulcrum around which the entire RR would look to rotate.
His game is very orthodox and he believes in playing in the conventional way to accumulate runs. He might not have flashy strokes in his arsenal, but such is his solid technique and unflappable temperament, that he manages to always be in the groove whenever he walks out to take guard.
Then there is fielding and his ability to snap up absolute beauties in the field. He guards the backward point region against the pacers and more often than not stations himself at first slip against the spinners and seldom allows anything to trickle past.