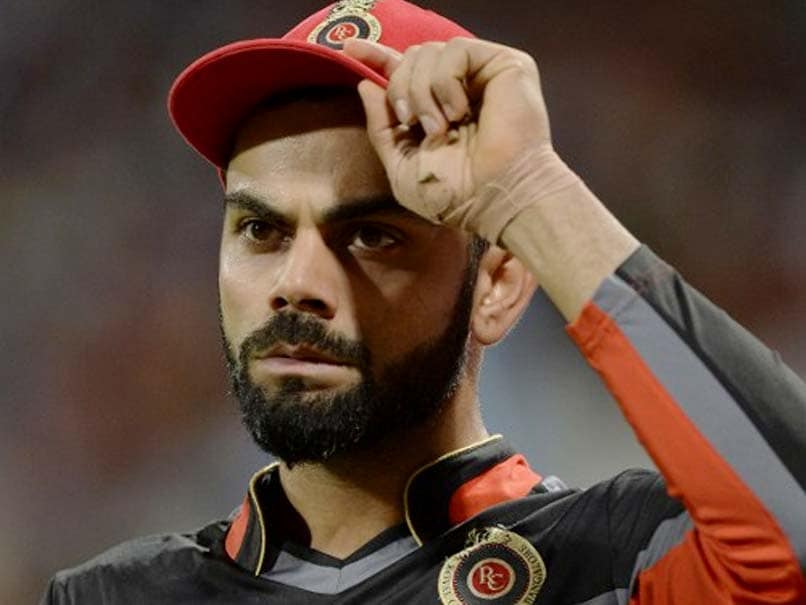 Cricket pundits were left shocked after RCB failed to turn up - match after match.
© AFP
Royal Challengers Bangalore, one of Indian Premier League's (IPL) explosive teams, has suffered a shocking run in the ongoing edition of the tournament. Virat Kohli's side was the first to exit the running for the Play-of spots after a woeful batting display in majority of their matches. Despite some of the biggest names in world cricket in their ranks, RCB failed not just to perform but also compete against their rivals. Kohli himself didn't fire after he returned from a shoulder injury.
"We've suffered at home, we've suffered away," Kohli told IPL.com.
"It's been a season to forget. Everything we're trying to do, it's just not happening. If the batting gets runs, the bowlers aren't able to defend it and if the bowlers are getting the opposition out, the batting is collapsing.
"It's really strange. I've never seen something like this in T20 cricket ... it's really energy-sapping and all you can do is carry on and keep trying our hardest. And to RCB's fans, Kohli added: "I promise things can't get worse than this and next year we hope to come back stronger."
Cricket pundits too were left shocked after Kohli and Co failed to turn up - match after match.
Former Australian captain Ricky Ponting, in his assessment of RCB's performance said Kohli had done next to nothing during the tournament.
Punter also highlighted the absence of KL Rahul as one of the key reasons behind RCB's display.
"KL Rahul is a massive loss for them," Ponting told cricket.com.au. "He had a terrific back-end to last season. He did some amazing things last year so him not being at the top has been a big loss.
"Their big name players just aren't standing up like they did last year," Ponting said.
"They got on an amazing roll at the back end of last year's tournament when Kohli was playing out of his skin, de Villiers was playing well, Gayle was chipping in and Watson was doing a good job with bat and ball.
"But so far Kohli has done next to nothing, there's been flashes in the pan from Gayle and AB de Villiers, but the consistency just hasn't been there.
In nine outings, Kohli managed to score 250 runs at an average of 27.77. The 28-year-old registered 3 fifties, with a best of 64.
RCB are currently at the bottom of the table with 5 points from 13 matches. They play their last match on May 14 against Delhi Daredevils.