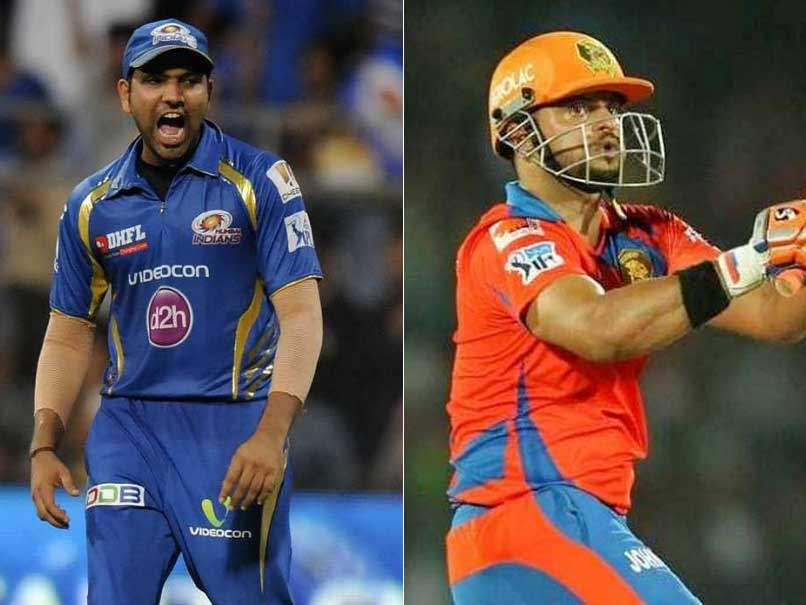 Rohit Sharma-led Mumbai Indians face Suresh Raina's Gujarat Lions in an IPL 2017 match on Sunday.
© BCCI
When Kieron Pollard and the Pandya brothers -- Hardik and Krunal -- carried Mumbai Indians to yet another win in IPL 2017, this time over Royal Challengers Bangalore, it was one more tight match that the MI boys won right at the end of the innings. It goes to that their top order has left the middle-order with a lot to do, but at the same time, the middle has been lean and mean. Gujarat Lions (GL) will have a problem with that, since they have struggled to get wickets in their first two matches.
Andrew Tye's sensational hat-trick against Rising Pune Supergiant notwithstanding, GL have largely been in a state when it comes to taking wickets, having captured just one in two matches prior to the RPS game. There also, five wickets went to one bowler.
So they will definitely have their task cut out, given that MI seem to have batsmen right down till No. 9 at least.
The GL batting finally showed some grit and was on the job in the RPS match, though, there is really no perfect situation in a T20 match.
All in all, it all boils down to how any team reacts to the situation. GL will be mentally a little more fragile than MI, so any pressure could tell on them. If they can handle that, they are as good as any side.