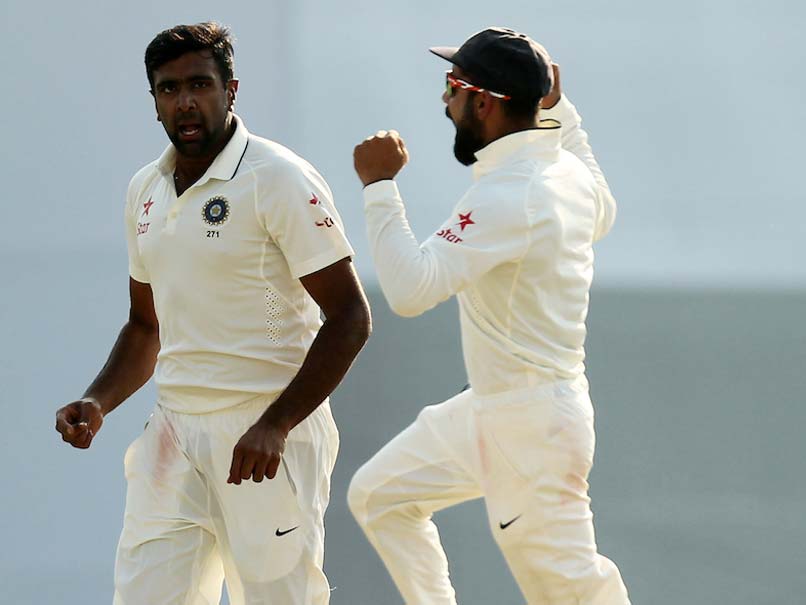 India vs England: Ravichandran Ashwin picked up 3 wickets for 19 runs
© BCCI
India took a 134-run lead over England on the third day following some responsible batting from Ravindra Jadeja and Jayant Yadav. Get all the highlights of India vs England Test here: (SCORECARD)
16:35 IST: That's it from us today. Do join us tomorrow for the Live coverage again at 9:30 am. Adios!
16:32 IST: It was an eventful day for India as they scalped four England wickets and reduced them on 78/4. Ashwin again showed his prowess and dominated the proceedings.
16:30 IST: END of DAY 3 as England finish the day with 78/4. Cook and Co. are 56 runs adrift of India's total
16:29 IST: Gareth Batty comes at the crease as a nightwatchman! 
16:25 IST: OUT! India strike again as Ashwin takes England's fourth wicket. Ben Stokes out LBW for 5. 
16:18 IST: Minimum overs have been bowled, but still ten minutes left for the day to get over. England 78/3
16:17 IST: Jadeja to bowl the last over of the day. England trail by 58 runs
16:13 IST: England 75/3 trail by 59 runs. Two overs remaining in the day
16:10 IST: FOUR! Ben stokes comes at the crease and hits the boundary straightaway
16:07 IST: WICKET! England in serious trouble as Jayant Yadav takes the third English wicket. Jonny Bairstow out on 15. Excellent catch by Parthiv Patel!
16:02 IST: Strong appeal by Mohammad Shami, turned down by the umpire
16:00 IST: Just 5 overs remaining in the day. Will Bairstow and Root survive? England- 64/2, still trail by 70 runs
15:44 IST: Shami is back in the attack and gives away three runs
15:42 IST: Indian team is using spinners from both ends as England still trail by 80 runs. A couple of wickets and England will be under immense pressure 
15:35 IST: FOUR! Bairstow and Root battling out in the middle for survival! England still trail by 81 runs
15:15 IST: OUT! Ashwin strikes again as Moeen Ali departs for 5
15:13 IST: Jadeja appeals again! Getting difficult for Englishmen here at Mohali. England still trail by 97 runs
15:08 IST: DROPPED! Parthiv Patel drops it again off Jadeja! He let-off two in the first innings and now again. Moeen Ali was on 1
15:00 IST: OUT!  First wicket for India! Outstanding stuff from R Ashwin as Cook departs for 12
14:45 IST: India almost got the wicket of Alastair Cook as he was given out LBW off R Ashwin by the on-field umpire. But, Cook survived in a review as the third umpire Kumara Dharmasena changed the decision to not-out
14:41 IST: Alastair cook survives as the third umpire gives a not-out 
14:39 IST: Jadeja to Cook, strong appeal by India for LBW! Umpire says not-out but Virat Kohli takes a review here 
14:30 IST: Change in bowling, here comes Ravindra Jadeja! Spin from both ends now
14:20 IST: Joe Root has come to open the innings with the captain Alastair Cook as a makeshift opener
14:14 IST: FOUR! Nice punchy shot off the back foot by England captain Alastair Cook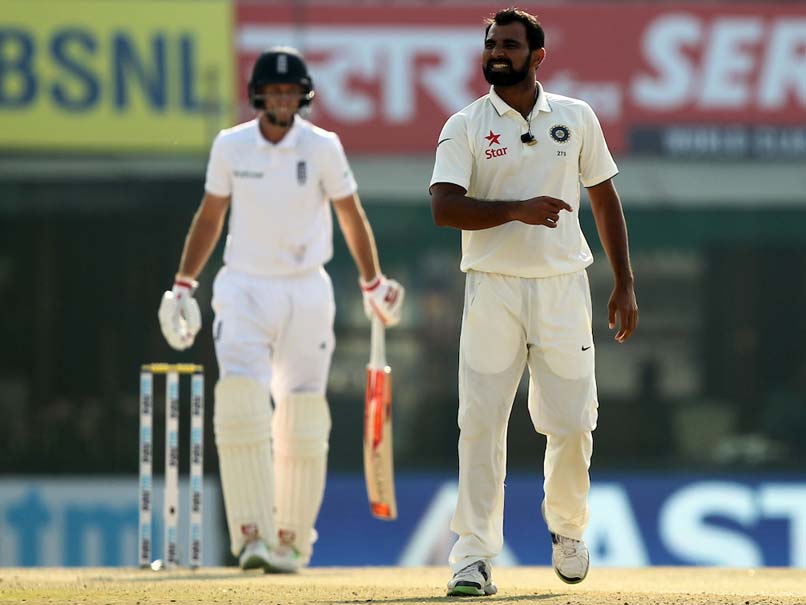 14:10 IST: Virat Kohli starts off with Mohammad Shami and he delivers a maiden straightaway
14:08 IST: Tea was taken immediately after India's innings. Now, we are back and England's innings is underway
13:53 IST: India take 134-run lead against England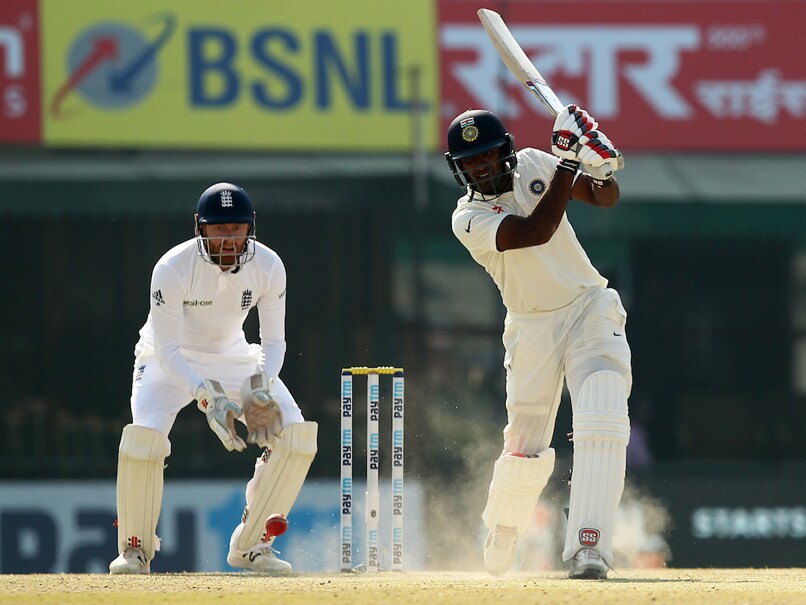 13:49 IST: Umesh Yadav (12) out
Ben Stokes gets his fifth wicket as Umesh edges to wicketkeeper
13:47 IST: India's lead has crossed 130, Virat Kohli would be a happy man
13:41 IST: Jayant (55) departs
Stokes gets his fourth as Jayant is caught at mid-wicket by Moeen Ali
13:39 IST: DROPPED! Jonny Bairstow fails to stop an edge from Jayant Yadav's bat off Ben Stokes. Earlier in the over Umesh Yadav was dropped at first slip.
13:31 IST: Maiden half-century for Jayant Yadav! All three Indian spinners have scored a half-century in this match
13:27 IST: 400 Comes up for India as Umesh Yadav  hits Moeen Ali for a six
13:23 IST: Jayant hasn't been able to take a run since reaching 49. He is eyeing his maiden Test fifty
13:13 IST: Stokes has replaced Batty. Can he give England the breakthrough?
13:07 IST: Jayant Yadav moves to 44 with a four off Rashid. He pulled the ball away
13:00 IST: India's lead has crossed 100, with Jayant Yadav going strong.
12:46 IST: OUT! Jadeja (90) departs
He went for the big one against Rashid and is caught by Woakes at long-on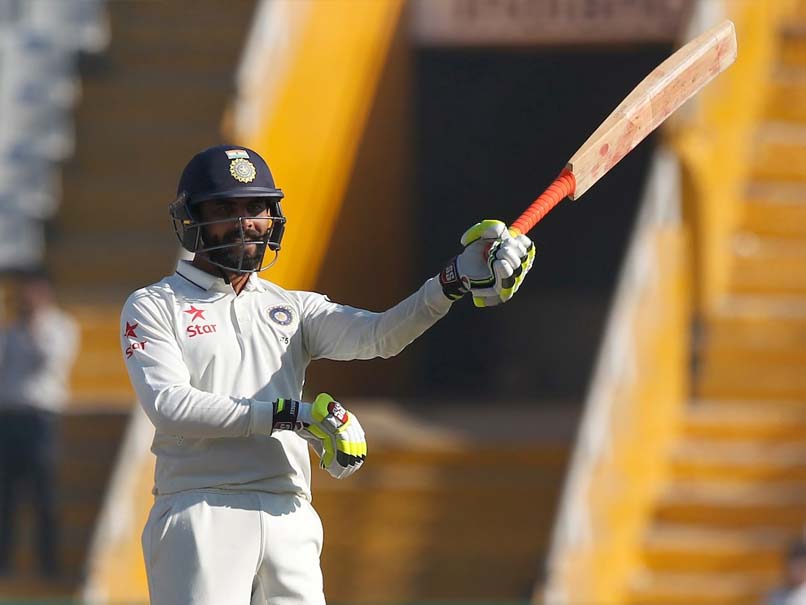 12:41 IST: Another four! Jadeja seems to be in a hurry to score his maiden ton. Moves to 89 
12:38 IST: Ravindra Jadeja moves into 80s with three consecutive fours off Chris Woakes
12:27 IST: Jadeja is currently batting on 72. His personal best before this match was 68 
12:23 IST: India are in sight of a 100-plus lead and it would not have been possible without Ravichandran Ashwin and Ravindra Jadeja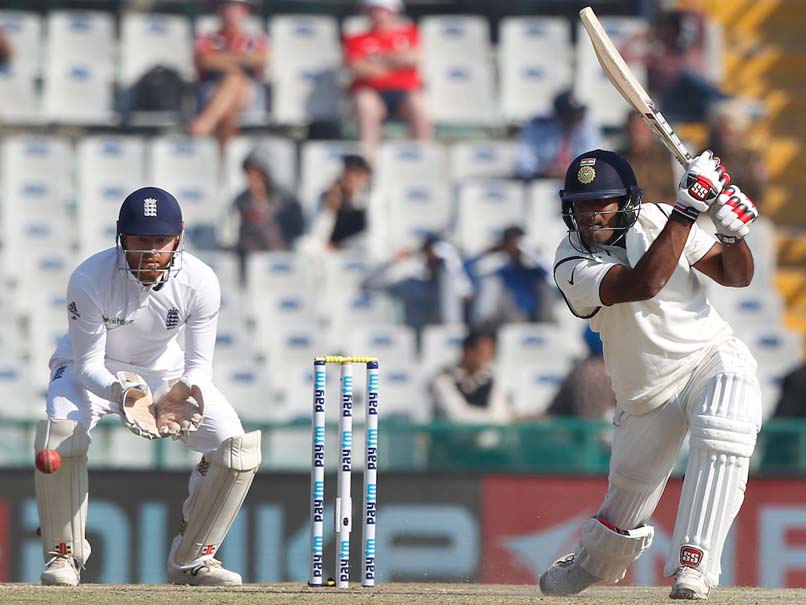 12:16 IST: Woakes to attack from the other end and gives away just one run
12:15 IST: Gareth Batty bowls the first over and gives away just three runs.
12:10 IST: We're back for the second session
11:32 IST: India 354/7 (114 ovs) lead England (283) by 71 runs at lunch (Jadeja 70*, Jayant 26*)
Watch @imjadeja do the traditional sword dance with his bat as he brings up his FIFTY!!! @Paytm Test Cricket #INDvENG pic.twitter.com/z1EWOUC8ZC

— BCCI (@BCCI) 28 November 2016
11:20 IST: Interesting stat coming up: No touring team has ever won a Test in India after conceding a lead of more than 65. India's lead is currently 65 after 110 overs
11:06 IST: While the seventh wicket stand between Ashwin and Jadeja was of 97, the eighth wicket stand between Jadeja and Jayant is already is already 37 in 11 overs at 3.36 runs per over 
10:58 IST: Jayant hits a four at mid-on off Adil Rashid and India's lead crosses 50
10:55 IST: Stokes is constantly tempting Jadeja with deliveries outside off, who leaves each one of them. 
10:50 IST: India's lower order has performed consistently well in the past few series. And it has turned out to be crucial in several occasions. After Ashwin-Jadeja, now Jayant-Jadeja stand is frustrating England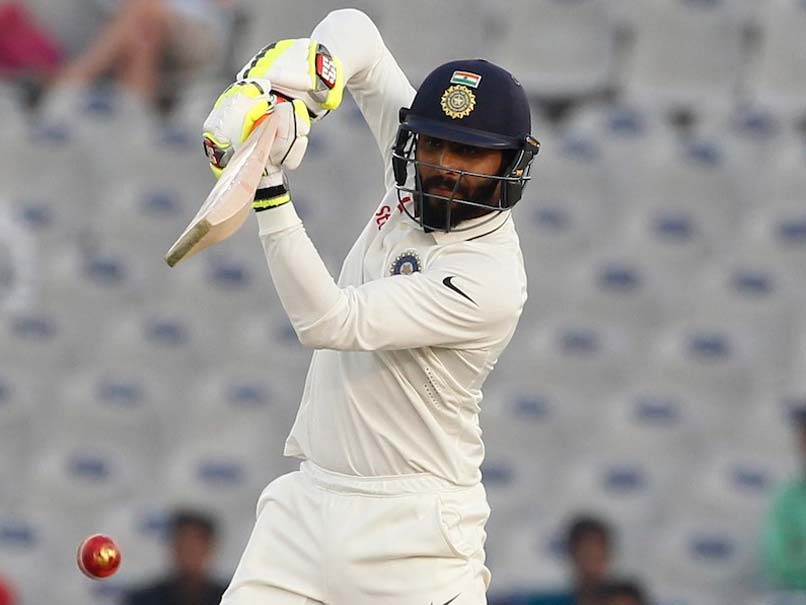 10:41 IST: FIFTY FOR JADEJA! His third overall and second against England. Well-deserved one for him. He has been batting with responsibility.
10:30 IST: India 313/7 in 98 overs, lead England by 30 runs
10:28 IST: New batsman Jayant Yadav hits two fours off James Anderson. First he hits a fuller delivery straight down the ground, and the next one through point 
10:17 IST: WICKET!! Ashwin (72) out
Stokes does the trick for England as Ashwin is caught at backward point by Buttler. The Indian fell victim of a delivery that was going outside off
10:14 IST: Stokes comes into attack
10:10 IST: Ashwin had already crossed 500 runs and 50 wickets in 2016. Today he looks poised for ton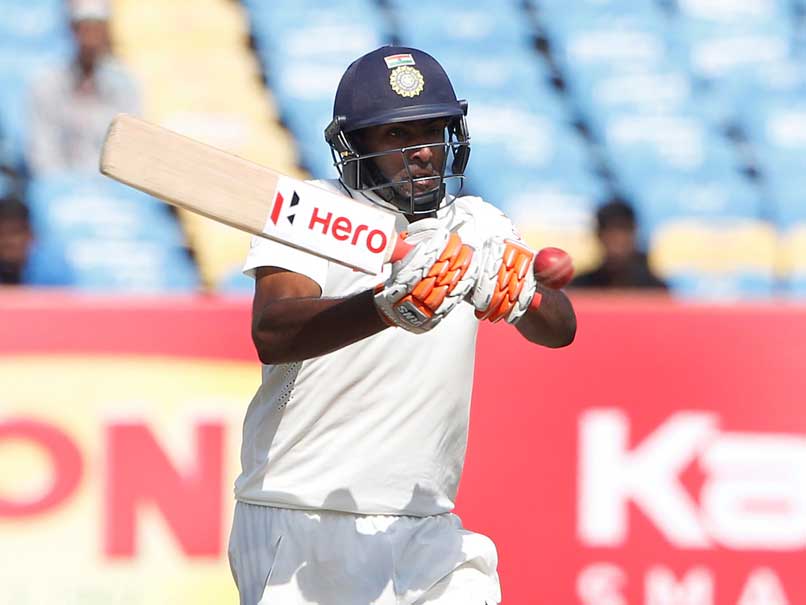 10:06 IST: Two fours by Ashwin off Woakes and India's lead is 18. While the first was guided between point and cover, the second one went past extra-cover
10:01 AM: Half hour's play done. India 292/6, lead England by nine runs
9:54 IST: Cheteshwar Pujara had said on Sunday that lead of 75 is what India would be targeting for. Jayant Yadav is yet to bat
9:49 IST: James Anderson comes into attack. England now attacking wit pacers from both ends
9:44 IST: FOUR by Jadeja off Ali and India take lead
9:43 IST: India level scores with England as Ashwin takes a single off Ali
9:40 IST: Woakes comes in again and gets hit for four, this time from Ravindra Jadeja. India 282/6 in 87 overs
9:38 IST: Moeen Ali will bowl from the other end and he gives away just one run
9:32 IST: FOUR off the first ball! Beautiful shot by Ashwin in the square leg region
9:30 IST: Action starts! Ashwin to face Chris Woakes
9:27 IST: Welcome all! It's going to be a crucial session for India
In reply to England's 283 in the first innings, India were 271/6 at stumps on the second day, with Ashwin batting on 57 and Ravindra Jadeja on 31. With Jayant Yadav yet to bat, the hosts can look forward to a decent total.
England leg-spinner Adil Rashid claimed three wickets while seam bowler Ben Stokes chipped in with two wickets to hurt India on the second day.
Ashwin and Jadeja revived the innings with an unbeaten 67-run stand for the seventh wicket after India lost four of their batsmen in the final session.
In-form Ashwin struck his third successive Test fifty as he smashed eight boundaries. He combined with the left-handed Jadeja to take the attack to the opposition in the final hour of play as the duo scored at over four runs an over.
India, who rode on half-centuries from Kohli, Cheteshwar Pujara and Ashwin, were reduced to 156-5 before bouncing back.
"I think we have an advantage that both our all rounders are playing...looking to get a lead of around 75-100 runs and continue batting," said Pujara.
India lead the five-match series 1-0.