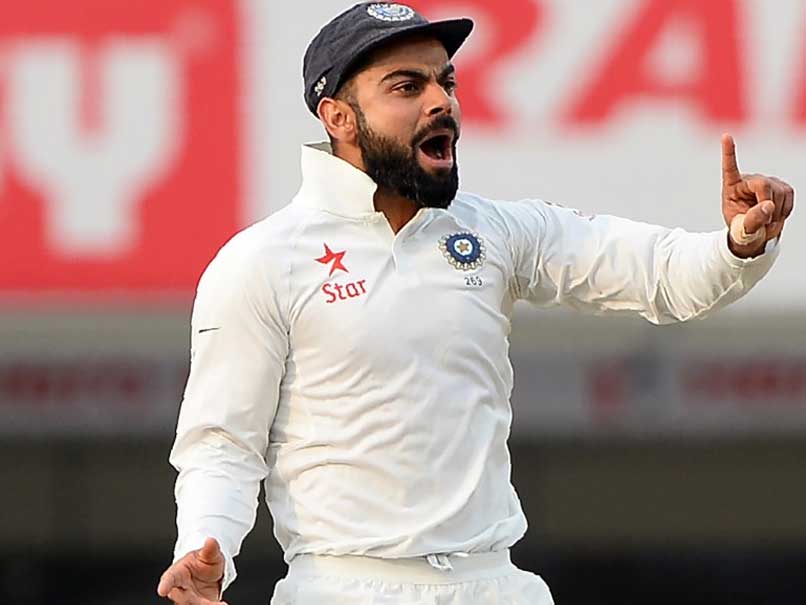 Kohli has been at forefront of the constant on-field battles in the series
© AFP
Former Australian bowler Geoff Lawson has slammed Virat Kohli, urging him to show more responsibility and better behaviour as captain of the Indian cricket team. "As a leader and as a captain of a cricket team where you've got lots of responsibilities, you've got to show more gravitas and responsibility than this. These sorts of actions are those of your worst behaved player," Lawson was quoted as saying by Fox Sports. The former Pakistan coach advised the superstar batsman to calm down his nerves and show a little maturity on the field.
Lawson was surprised that Kohli was not penalised for his on-field conduct.
"Send-offs are supposed to be against the code of conduct and he was certainly caught on camera using some bad language in the second Test match. I'm surprised he didn't get reported. But he must be treading a really fine line with the umpires and match referees because you're not supposed to give players send-offs.
"And his language has been pretty much unacceptable. And for a captain to then carry out a press conference and then just show so little diplomacy. But he's a great, great player. He's one of the best players going around, but you've got to behave as a captain better than that," Lawson added.
Kohli has been at forefront of the constant on-field battles between India and Australia. With the series nicely poised at 1-1, the banter is expected to continue in the next few days.
The final and the decisive Test between both the teams will be played in Dharamsala from March 25.
(With inputs from PTI)