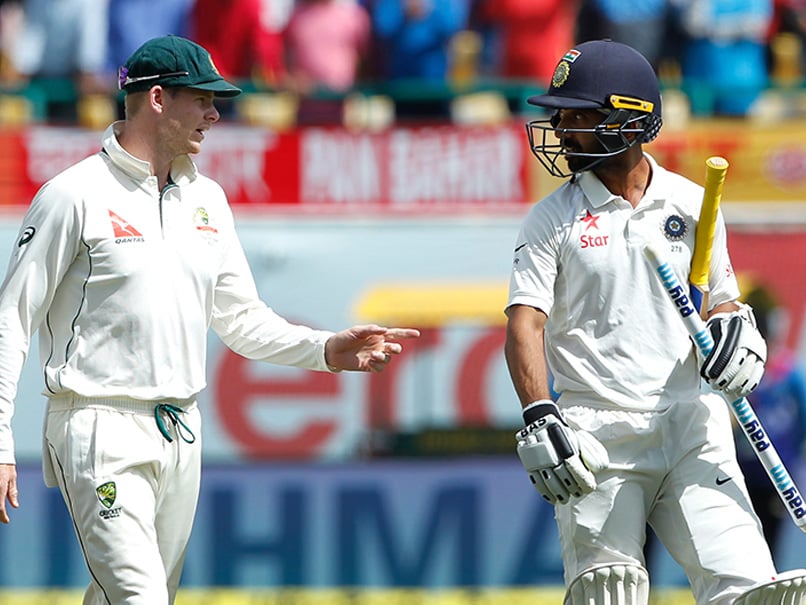 India beat Australia by 8 wickets in Dharamsala
© BCCI
India reclaimed the Border-Gavaskar Trophy for the first time since 2012-13 after the riveting Test series came to an end in Dharamsala on Tuesday. This series will be remembered not only for the on-field cricket played in the last one month but the off-field issues too that flared up repeatedly. While Australia skipper Steve Smith tendered an apology saying that 'the emotions got the better of him', his Indian counterpart Virat Kohli was quick to say that 'Australian cricketers are no longer friends'.
One person who took Smith's apology in true spirit was cricket legend Sunil Gavaskar. "Steve Smith is a big man to admit that he has made a mistake," he told NDTV. "My respect for him has gone even higher for admitting that he was wrong."
Former India cricketer Aakash Chopra, who also spoke exclusively to NDTV, seconded Gavaskar's opinion and said," Not only a great batsman but Steve Smith is a very good human being."
The Indian cricket team registered a fine victory against Australia by eight wickets to clinch the four-Test series 2-1.
Praising Kohli and Co. Gavaskar said, "This Indian team can win overseas because of the bowlers. They are on the right track with Anil Kumble as coach."
The former India captain also credited Ajinkya Rahane for the win in Dharamsala and said the stand-in captain has a sharp cricketing brain and was outstanding as skipper.
"Rahane showed that he has a sharp cricketing brain and some of the decisions he took on the cricket field were very impressive. He was outstanding as a captain," he said.