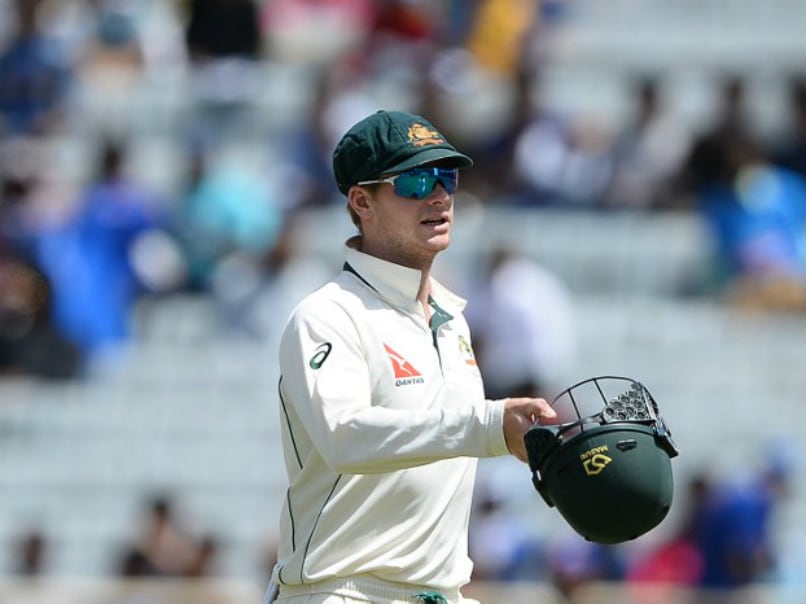 India vs Australia: Steve Smith feels his side has the momentum going into the final Test in Dharamsala.
© AFP
A gritty batting performance on Monday from Peter Handscomb and Shaun Marsh kept the Indian bowlers at bay on the fifth and final day as the Australians managed to salvage a draw in the third Test. The Australian batting line-up put up a mighty fight after many had backed the hosts to bowl out the visitors on the fifth day. India, however, were left frustrated and Australia captain Steve Smith said that Virat Kohli and Co's. failure to bowl out his team would be hurting them. Following the stalemate in Ranchi and the series tied at 1-1, the focus now shifts to the fourth and final Test in Dharamsala, starting on Saturday.
Australian batsmen put in a huge shift on Day 5 as they wiped out India's first innings lead shortly after tea, leaving very little chance for the Indians to make a late comeback.
Smith felt that Australia's showing in Ranchi means the momentum will be with the visitors going into the series deciding final Test in Dharamsala.
"If there's anything called momentum in cricket it's probably with us at the moment. India coming today would have expected to bowl us out. I'm sure they're hurting a little bit," Australia captain Smith said at the post match press conference.
Handscomb was unbeaten on 72 while Marsh was dismissed late on 53 as the middle-order duo put on a match-saving fifth wicket partnership of 124 runs to take Australia to safety in testing conditions.
"I'm very proud. They had magnificent plans. They backed their defence for a long period of time and to see the game out for as long as they did, it was an outstanding performance," Smith said.
"I'm really proud of the way they did that. That's one of the things we've been talking about -- being resilient and sticking out the touch times. The way Petey (Handscomb) and Shaun 9Marsh) did that was absolutely magnificent," he said.
"It's probably on our side at the moment, but having said that it's one-all and we're playing a decider in Dharamsala. The group's looking forward to it."
Barring David Warner, all the other Australian batsmen have made some sort of contribution or the other in the three matches played so far.
"It's great signs for us that everyone is contributing," said Smith.
"Everyone is in good form, we've have a good three Test matches but to be honest we probably left ourselves 100 runs short in the first innings."
"We probably should have got ourselves 550 and been able to get in front of the game from there. Things could have ended a bit differently.
"But that's the game of cricket. It's great to see all the batters working very hard on their plans and are contributing and scoring runs."
Showering praise on Cheteshwar Pujara and Wriddhiman Saha, Smith said: "It was a long time in the field and credit to India, they played beautifully. Pujara and Saha batted exceptionally well. It was a long time in the field.
"So credit to our boys the way they came out today after having such heavy legs and spending that time in the field, to be able hold out for the draw."
(With PTI Inputs)